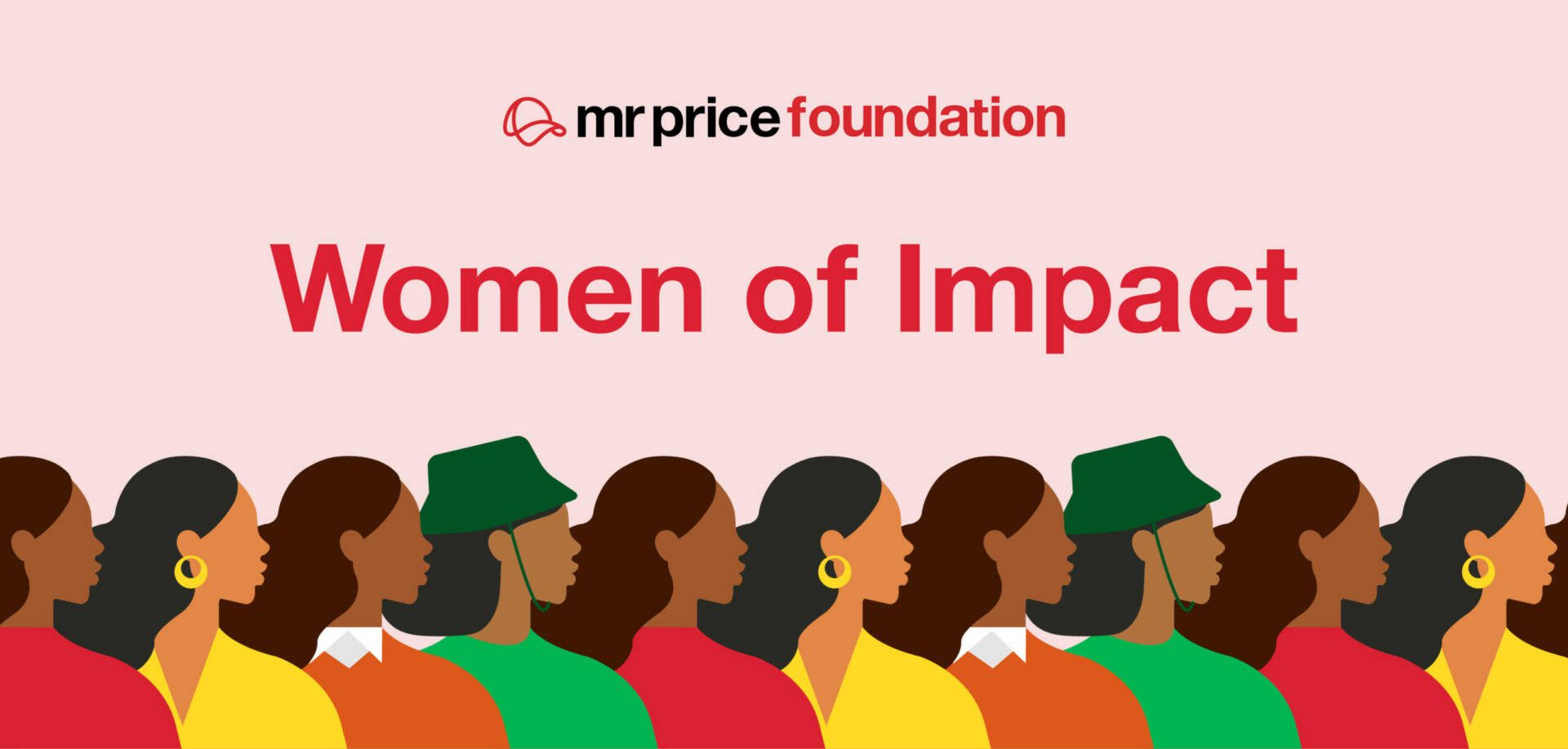 "If you educate a woman, you educate a nation!" This age-old African proverb highlights that educating a woman is as important as educating a man. It emphasises the key role women play in society as professionals, caregivers, mothers and breadwinners.  
This Women's Month, Mr Price Foundation shines a light on how our education and skills development programmes empower women to stand up and take hold of their future. 
JumpStart
JumpStart opens a world of opportunity for unemployed youth and graduates in the retail industry, where one career can lead to many opportunities.  Not only does our JumpStart programme provide training for the retail and manufacturing sectors, it also creates a talent pool from which potential employers can select graduates with the skills they require. JumpStart bridges the gap between school or tertiary education and the working world. Of the 6149 youth who participated in JumpStart in the 2022 financial year, 82% were female.   
HandPicked
Mr Price Foundation's HandPicked programme is assisting budding agripreneurs to unlock their potential through agricultural opportunities.  HandPicked assists entrepreneurs, especially women, in building green businesses by equipping them with life skills and modern growing techniques. In 2022, 75% of HandPicked candidates were female. This flagship programme stimulates entrepreneurship and tackles food security within rural and urban communities,with the ultimate goal of growing self-sufficient food producers and agribusiness owners.
EduRise
Our EduRise programme, which focuses on the holistic development of under-resourced schools, gives equal opportunities to boy and girl learners. An integral part of the programme is empowering educators to excel in their profession.  In the 2022 financial year (4 April 2021 to 2 April 2022), 82% of educators at 98 EduRise schools across South Africa were female. This means an impressive 2 883 female educators were empowered through EduRise this past year. We salute our educators as they help shape the future of our youth.
"Education is improving the lives of others and for leaving your community and world better than you found it." Marian Wright Edelman  
Often a child's first role model, during early childhood development, educators play an influential role in their lives. Not only are they responsible for educational enrichment, they can also instil a love of learning and impact the way children view and question the world.   
Mr Price Foundation is aligned with a number of the United Nations' 17 Sustainable Development Goals; one of which is gender equality and the empowerment of girls and women. 
You can see how these innovative youth programmes work towards this goal – and help break the cycle of poverty and inequality in South Africa. 
Please consider supporting our awesome programmes this Women's month, and provide opportunities of growth to more young women.