Choir learners from a RedCap School are getting ready to celebrate the performing arts at Festival in the Hills.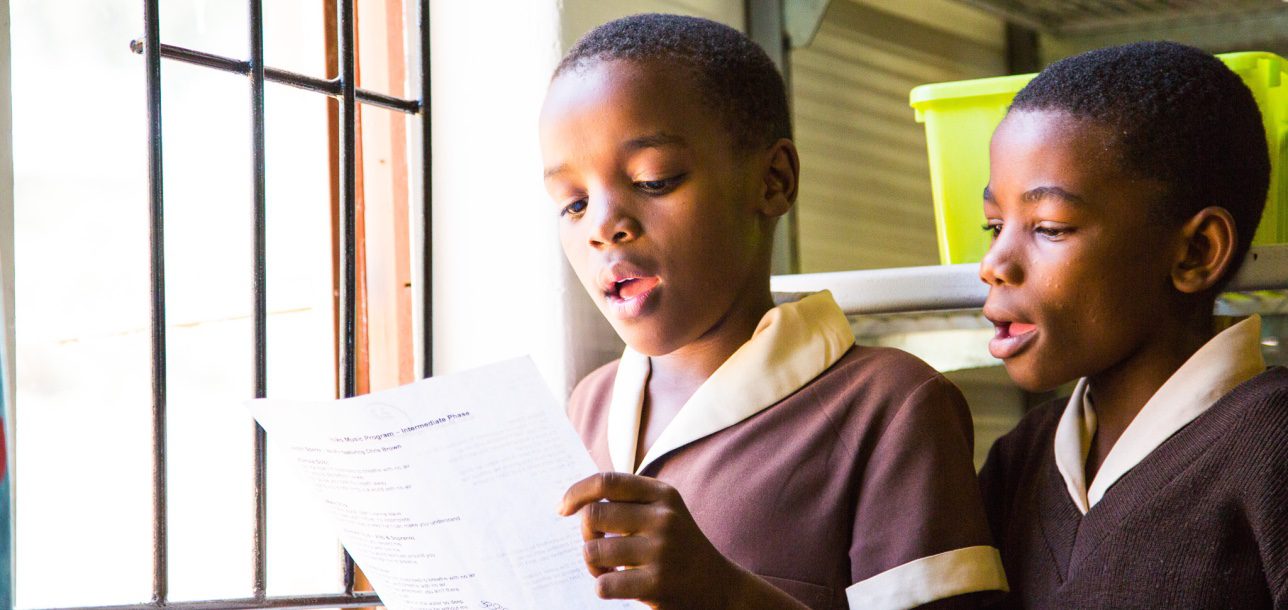 Festival in the Hills is a creative arts extravaganza open to anyone who wants to celebrate the magic of the arts. An excited group of choir children from a RedCap School in KwaDukuza will have the incredible opportunity to attend this festival, showcase their singing talent, explore other creative avenues and take inspiration from watching other festival performers in action.
The creative arts festival for primary school children and their families is spearheaded by Rotary Club of Kloof, hosted by CURRO HCA, and takes place in Hillcrest on August 29. It aims to help all children experience the wonder of the arts and this year a choir from MRP Foundation's RedCap Schools will get to experience the magic too.
The choir will perform three songs as part of the massed choir of over 700 children from around KZN, under renowned conductor of the Kearsney College Choir, Bernard Kruger. Festival in the Hills will also see the choir children have the opportunity of participating in creative workshops in practices like pottery, beading and drumming.
These children form part of the MRP Foundation RedCap School's, a holistic education programme that focuses on improving literacy and numeracy, investing in educator development as well as integrating sports programmes and arts, dance, drama and music classes into the curriculum of five schools in rural KwaDukuza, KwaZulu-Natal.
A favourite educational element among the learners are the stimulating art and drama lessons. These classes, plus annual choir and school theatre competitions, expand and encourage creative talents and provide a stage for future superstars to be developed.
This inspiring and enriching experience will be of great value to the children, not only will they enjoy the day thoroughly and make new friends but they'll build confidence and develop lifelong skills too.
As well as participating in the spectacular event the MRP Foundation donated R10 00 to the educational experience, the belief in empowering South Africa's next generation a strong motivation for supporting Festival in the Hills.
Everyone is welcome to join Festival in the Hills. The event is hosted at Curro Hillcrest Christian Academy campus in Hillcrest and boasts entertainment by leading performers such as Aaron Mcilroy, Lisa Bobbert and the KZN Philharmonic Orchestra. Whilst there are some free events during the day-long festival, most of the day consists of ticketed events, starting at R30pp.  Bookings through Computicket.