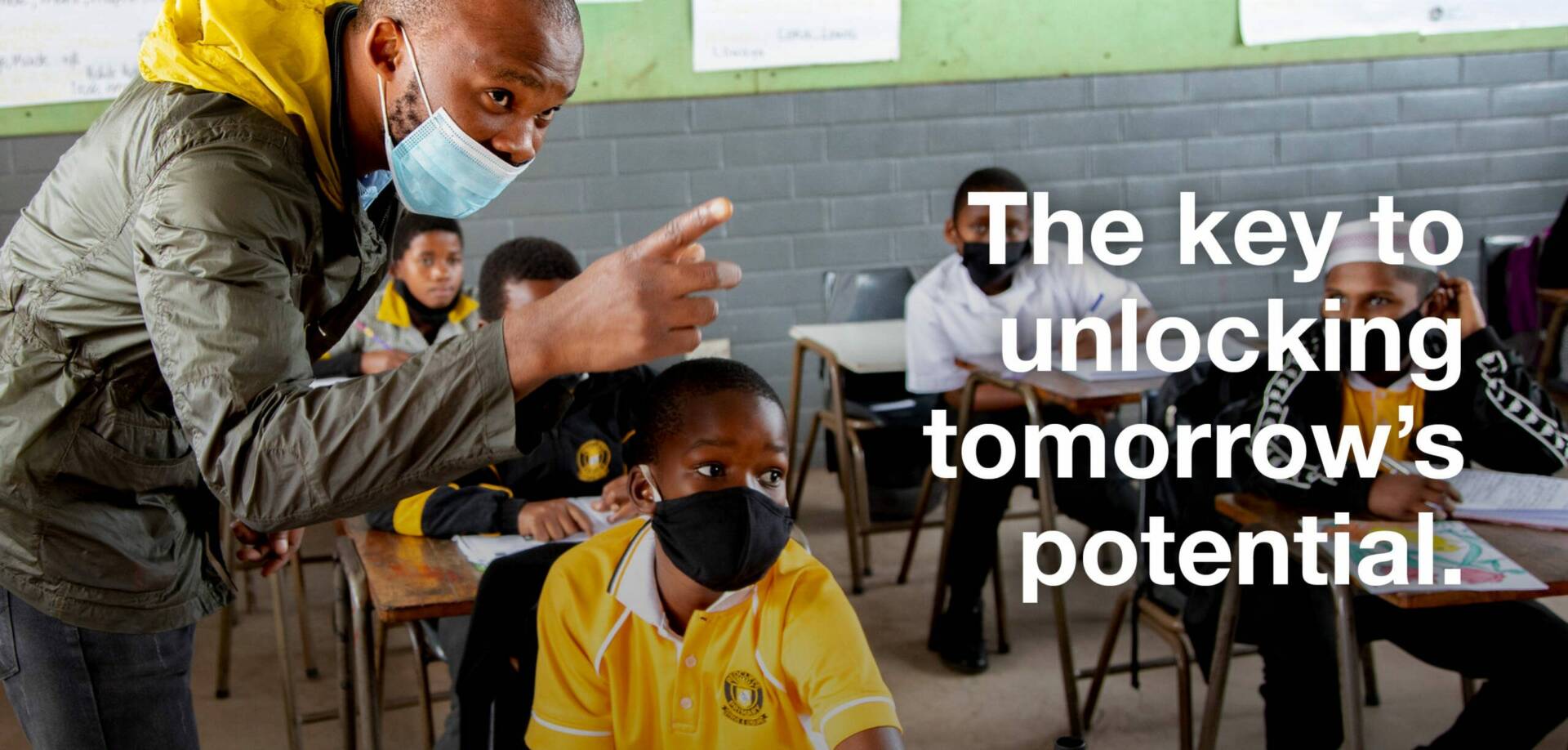 SOUTH AFRICA's education system is under pressure and our youth are facing a future where hope is challenged. Faced with climbing poverty, inequality and unemployment, the youth are leaving school ill-equipped and with limited opportunities.
The OECD Benchmarking report assessed the quality of education globally and its findings show that South African schools rank 75th out of 76 countries. Without grassroots change to education, it is no surprise that we keep finding ourselves with the highest number of unemployed youth in South Africa – currently sitting at over 9-million (2022).
But we choose to believe there is a brighter future.
https://mrpricefoundation.org/donate/ 
At Mr Price Foundation, we envision a South Africa where youth step into the world of work with a solid education behind them – and a myriad of opportunities before them.
The key to unlocking hope, purpose and opportunities for our youth is partnership. Mr Price Foundation works together with aligned organisations and individuals to increase our impact in solving our county's most pressing socio-economic challenges.
Long-standing partner of Mr Price Foundation, the SPAR Group first became involved in the Ride for Mr Price Foundation – now rebranded as the JumpStart Challenge – a decade ago. This year once again saw Mr Price Group, SPAR Group and ABSA take on the challenge for good.
What was unique about the inaugural JumpStart Challenge was that anyone, anywhere could take part virtually between 12 and 20 March 2022. The physical event was held at Holla Trails in Sugar Rush Park, Ballito on a hot and sunny 13 March, where over 400 cyclists, runners and walkers, both young and old, responded to the challenge to do good.
Every rand raised by the JumpStart Challenge went directly to the Foundation's JumpStart skills development programme, to empower young South Africans with skills for the retail world.
Since 2007, the JumpStart programme has trained over 22,000 youth for retail frontline jobs. Unemployed youth are equipped with foundational life skills and hands-on work experience to bridge the gap between school and work, and ensure they enter the job market well prepared.
Get moving for good 
With distances ranging from 3km on foot to 100km on a bike, everyone was welcome to join the JumpStart Challenge. South African para-surfer David Williams tackled his first-ever 3.3km trail run, on what was difficult terrain for a double amputee.   
"The people I had with me made it feel like it was 500m. If someone like me can do it – and still be standing – then so can able-bodied people give half an hour of their day to help young South Africans."  
Mr Price Sport Head of Marketing, Philippa Feher, said the JumpStart Challenge was about getting moving for good. 
"When you ride with a purpose, you realise you have the power to make a difference. That's deeply rewarding. If every person does their small bit for our youth, then the impact is felt collectively. I challenge all sporting enthusiasts to accept the JumpStart Challenge!" said SA Rugby Legend Jeremy Thompson. 
The JumpStart Challenge, powered by Mr Price Foundation, is made possible with funding and support from our partners: the SPAR Group, Mr Price Sport, Absa Bank, as well as City Logistics, Fineline Technologies, CMH Ballito and Garmin. 
A big thank you to all involved in partnering with us to reduce unemployment in South Africa. Together we can make an impact and action change now. We look forward to seeing you join the challenge in 2023. Join hands with us and jump in. #JustStart