"Everyday I am helping someone, making a change and giving someone hope…"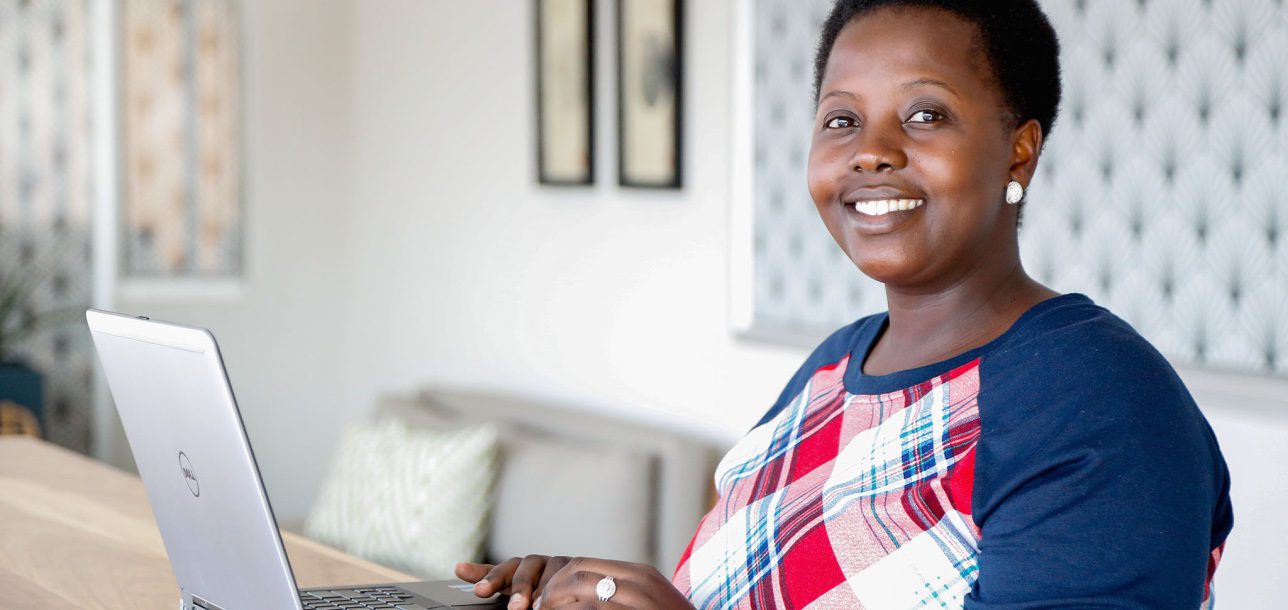 Working for a non-profit requires a unique skill set: an innovative mindset, the ability to wear many hats, and an unwavering passion to make the world a better place. MRP Foundation Head of Programmes, Thandeka Nala, has mastered all of these talents and over the last six years has been able to realise her passion of empowering others.
Coming from the small town of Newcastle in KwaZulu-Natal didn't stop Thandeka from exploring her big dream of empowering people to help themselves. She recalled, "My family had a huge influence on me. We'd always talk about our day over dinner and as I had working parents I would hear about their work day."
This helped Thandeka understand the working environment from an early age and she acknowledges that her parents taught her to be independent and think outside of the box, "I remember my mom always used to say, 'don't mix with the chickens but rather fly with the eagles'."
Thandeka started soaring high at a young age, and won a scholarship to study a Bcom Economics at the University of KwaZulu-Natal from a business plan she developed to run a campus enterprise. Her idea of opening a university gymnasium reflected her belief that a healthy body contributes to a healthy mind, something the MRP Foundation believes strongly in and has built a successful nationwide youth physical education programme, YoungHeroes.
Upon arriving at UKZN Thandeka got stuck into campus life, stamping her unique talents on the many organizations she was involved in. This included the university choir, acting as a peer educator and starting the "New Breed Intellectuals", a group that questioned unemployed graduates about why they were unable to find jobs. A major part of Thandeka's role in the MRP Foundation now focuses on helping unemployed school leavers start their careers in either retail or manufacturing through the JumpStart Programme.
Thandeka continued to pursue her interest in equipping people after graduating, entering the Durban non-profit, Centre for Public Participation. For a year and a half Thandeka absorbed as much information as she could about government and corporates; monitored the KZN legislature and taught people to exercise their rights in terms of advocacy and public participation.
After a short stint interning at IBSA, a research team involved in human rights and inclusive sustainable development, Thandeka found herself in unfamiliar territory, as an allocator at MRP Home.
"I didn't see myself as a fashionista so the first month was very challenging," recalled Thandeka. "As an allocator I learnt about retail and it's specifications and jargon as well as the logistics involving suppliers and processes."
In 2009, while at MRP Home, Thandeka saw an job opportunity open up the MRP Foundation, and the rest they say is history. More than qualified, Thandeka fitted the organisation's requirements and slotted into the team perfectly. Her first role working at the nonprofit saw her take on admin, payments and the programme directed at tackling youth unemployment, JumpStart.
This year Thandeka has been promoted to the challenging role of 'Head of Programmes' where she oversees all of the Foundation's diverse programmes in the unemployment, education and health space by monitoring the performance indicators of each programme, mitigating risks and filling in any gaps that may arise.
Thandeka loves her new role, and uses all her experience and knowledge gained from her studies and her diverse job history to empower South Africa's youth. She explains:
"Any opportunity to find solutions and do something new really motivates me. In the development space there are no formulas to follow, everything is just so different."
Thandeka is doing a phenomenal job ensuring the MRP Foundation's mandate of empowering tomorrow's heroes comes to life, and in her own words is, "helping someone, making a change and giving someone hope…"