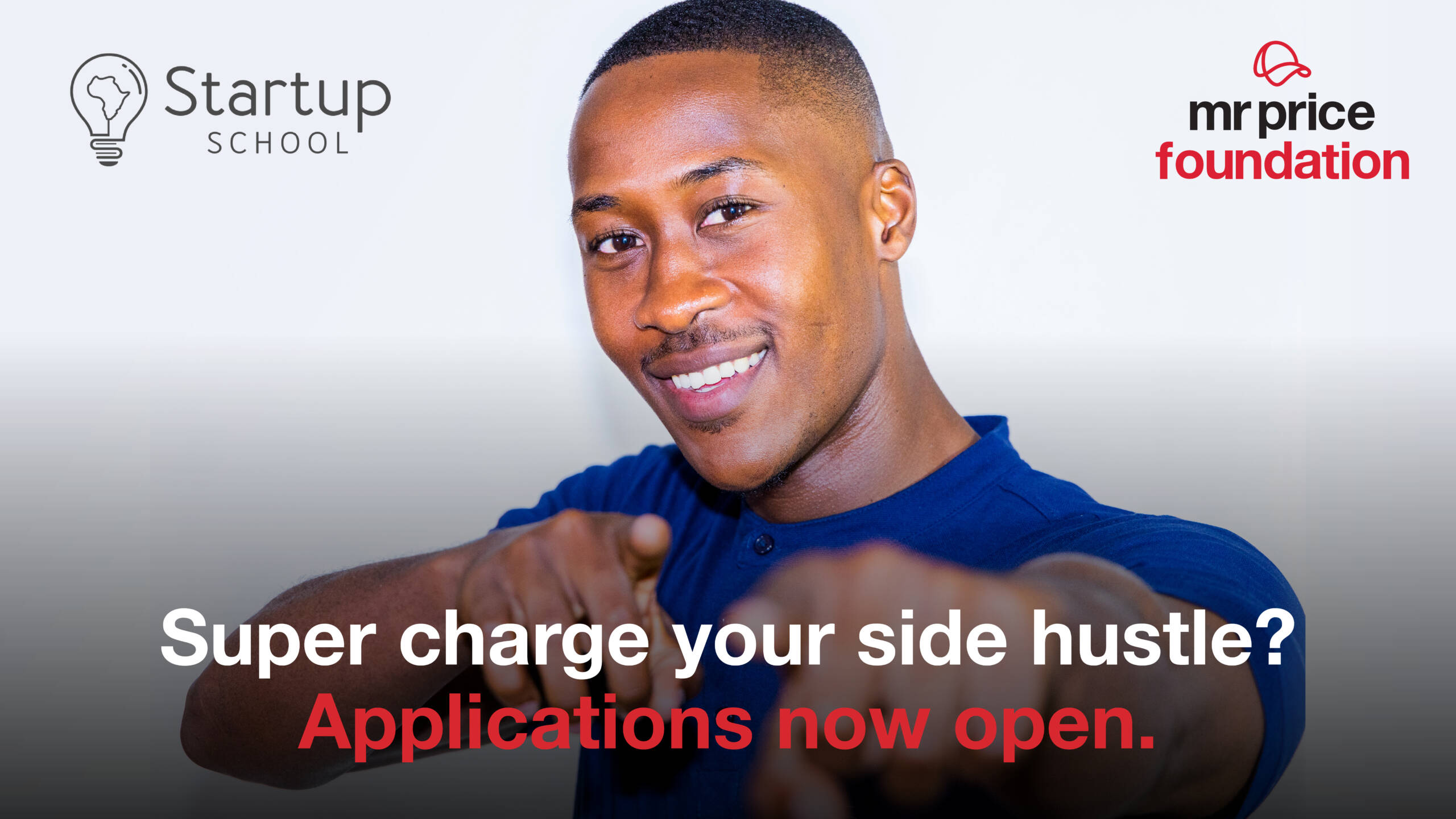 ARE YOU AN ASPIRING entrepreneur brimming with bright ideas? Are you ready to take your side hustle to the next level? Then we have big news for you!  Our UpLift programme is funding 50 applicants to the Entrepreneurship Development Programme, brought to you in partnership with the Startup School.  
UpLift is focused on creating entrepreneurial opportunities for youth – and this awesome 12-week fully-online course will help turn your brilliant business ideas and side hustles into a success story!  
Applications close on 15 September. The online programme starts 18 September. 
With expert guidance and support, the Entrepreneurship Development Programme will empower you on your path to sustainable success. You'll benefit from: 
Expert coaching: Learn from qualified coaches, seasoned entrepreneurs and industry experts who have successfully navigated the startup world.

 

Comprehensive curriculum: Master the art of business planning, financial management, marketing strategies and much more!

 

Networking opportunities: Connect with a dynamic community of like-minded individuals, potential co-founders and investors.

 

Funding avenues: Explore funding opportunities and stand a chance to win prize funding of up to R100 000.00

 
Eligibility criteria: Mr Price Foundation will be funding 50 aspiring South African entrepreneurs aged between 18 and 35 years. No prior startup experience required. We welcome newcomers with fresh ideas, a passion for entrepreneurship and dedication to building a successful startup. Applicants will need to access online content and will need to have connectivity for the duration of the programme. 
How to apply: 
Step 1: Visit www.startupschool.ac to learn more about the programme's benefits and how it's perfect for your side hustle. 
Step 2: Complete the online application form, showcasing your dedication to your side project and your vision for its future. NOTE: Please select Mr Price Foundation as your affiliate (how you heard about the programme). 
Step 3: Submit your application before the deadline to secure your spot in this game-changing programme. 
Don't let your dreams gather dust! Whether you are starting a business or scaling your side hustle –  apply now and let's super charge your future.  
#StartupSchool #MrPriceFoundation  #UnlockingPotential