Life skills can be hard to learn – but they helped prepare JumpStart alumni Zintle Jonase for the demands of the working world.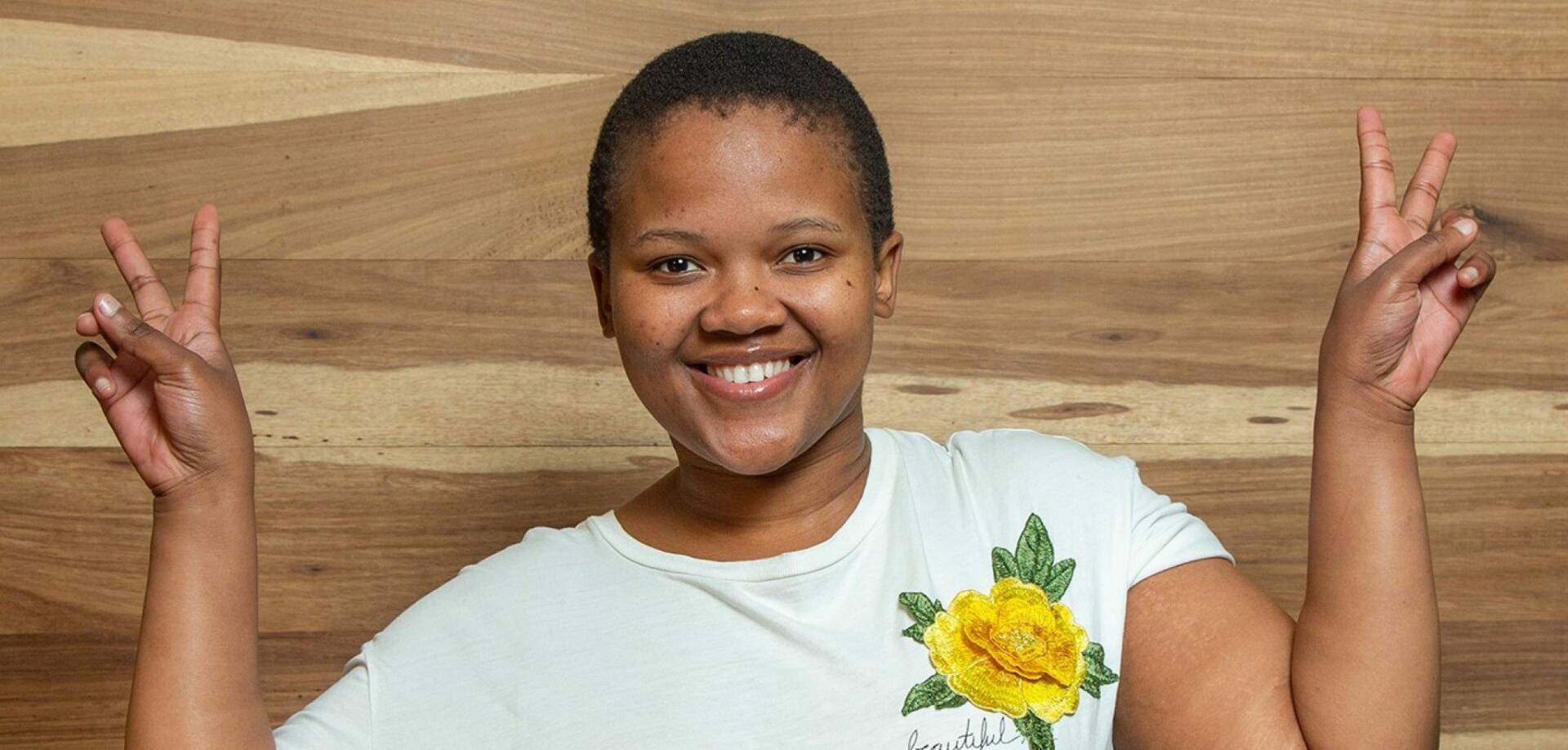 All JumpStart retail programmes start with the same powerful lift-off: an intensive five-day life skills course. This is because succeeding in the workplace requires a combination of hard and soft skills.
Hard skills are related to technical knowledge and training, while soft skills include communication, conflict resolution, and time management. Soft skills like these can be hard to learn. Yet they helped Mr Price Home buyer's assistant Zintle Jonase thrive in the working world.
Originally from Vryheid, Zintle obtained a diploma in Small Business Management from Johannesburg University before enrolling in JumpStart's Professional Retail Programme (PRP) in 2018.
"The PRP was one of the greatest experiences of my life. Not only did we learn professional skills, but we learnt social and emotional skills. We learnt to agree to disagree; to try and find common ground so we could all be productive and comfortable working together," says Zintle.
JumpStart's skills development course is composed of the following modules: personal development, emotional development, self-esteem, healing of the past, vision and goal setting, communication, conflict resolution, work ethic and time management, basic human resource principles, personal health, and job preparation.
Zintle continued to develop these skills throughout the nine-month PRP. At the same time, she developed sought-after professional skills.
"I learnt about retail strategy, fabrics and fibres, production and sustainability, trend forecasting and costing – and a lot more about myself and the strengths I possess. I don't think there is an internship programme that is as dedicated as the PRP to making the lives of young people better!"
She is pursuing further studies related to her field of work; and is studying a B.Com in supply chain management and operations.
Zintle believes the PRP lent credibility to her CV and helped open the doors to her future. "I've grown to love being a part of this industry. Working at Mr Price Group is truly a privilege."
PRP 2022 is open! 

Applications for the Professional Retail Programme 2022 are open from 11 November to 13 December 2021. The programme is held in Durban from 1 March to 30 November 2022.