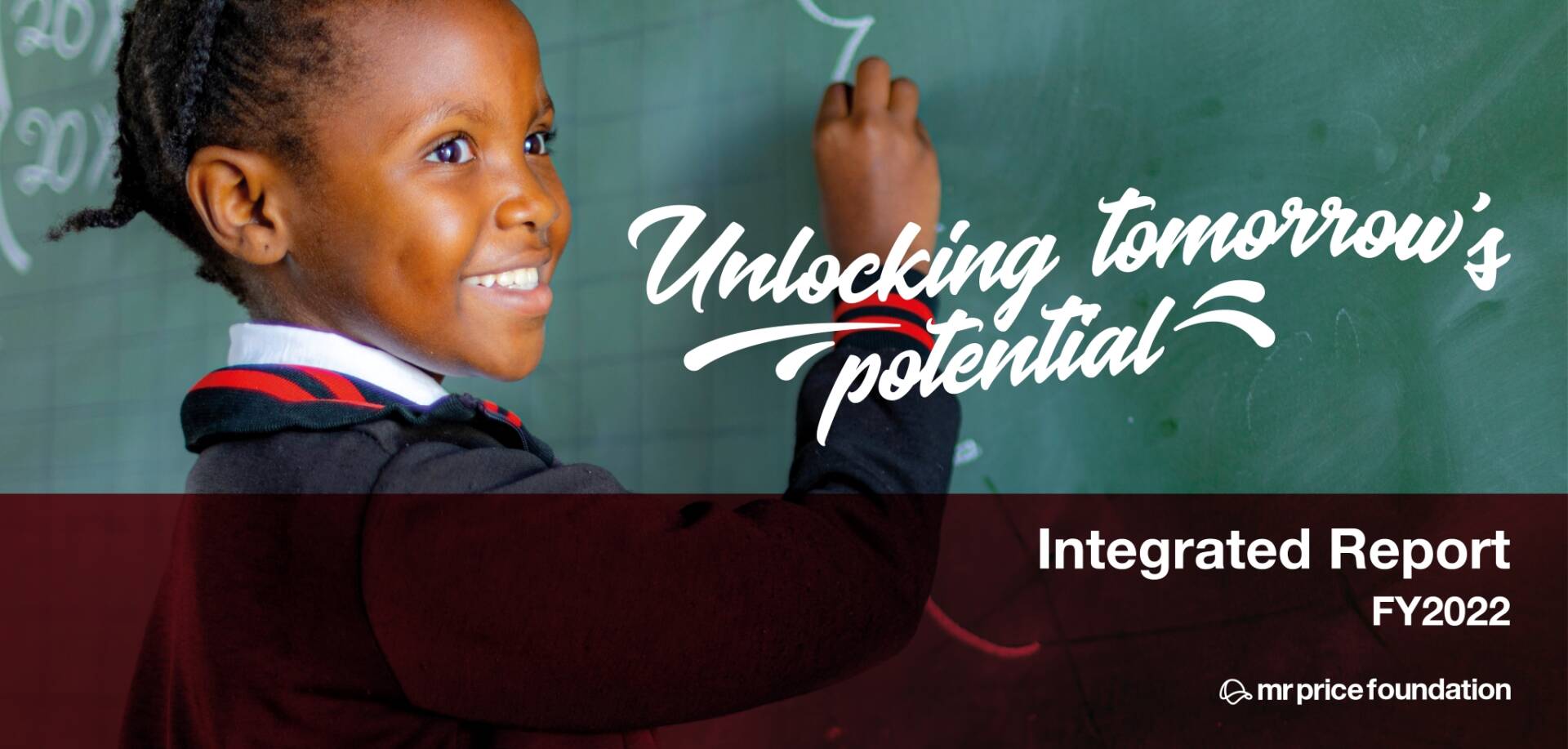 Did you know that in the 2022 financial year, Mr Price Foundation invested R17.1 million in skills development for unemployed youth and R12.5 million in holistic, quality education?   
Click here to read our FY2022 Annual Integrated Report, and find out how these investments support children and youth as they journey from school into careers.  
Other key highlights for this period include: 
6 149 youth completed JumpStart skills training and work experience with our employer partners, with a 50% employment rate

 

63 927 school learners and 3 515 educators impacted 

 

392 Resources boxes were distributed to schools to aid numeracy and literacy in the foundation phase

 

Over 150 000 school uniforms worth R6 million distributed to schools

 

20 QwaQwa schools are supplementing school nutrition programmes with fresh produce grown in their own sustainable gardens

 

The 2022 JumpStart Challenge raised over R600 000 and attracted almost 700 entries

 

24 interns received agricultural training in our new HandPicked programme

 

A network of 20 HandPicked growers at Vukuzame is producing fresh produce in 30 tunnels, improving the wellbeing and nutrition of 104 dependants. Ten of these growers are disabled

 

Two new agribusinesses and two new nurseries formed 

 

Collaborated on emergency relief efforts to bring comfort and hope in the wake of the July 2021 civil unrest.

 
We could not do any of this alone! The key to unlocking hope, purpose and opportunity for our youth is partnership.  
We thank all our partners for supporting our efforts to re-energise South Africa with skills and education, with employability or entrepreneurship as the ultimate goal.