IT IS WITH much pride that we watch 20 primary schools in QwaQwa, in the Free State, enter the sustainability phase of their EduRise learning journeys. The schools have embraced the EduRise learnings and united to improve the quality of education in their communities. Now, it's time for schools to implement their learnings independently.  
"We extend our heartfelt appreciation to all the QwaQwa schools for their support and adoption of the EduRise programme. We are celebrating your transition and look forward to seeing how you sustain yourselves and create more opportunities for learners to excel," said head of Mr Price Foundation Karen Wells. 
While schools often worked in silos in the past,  EduRise gave the schools a platform to unite and share strategies for success. 
Speaking at a handover celebration in QwaQwa, Mr Chabalala, Free State Department of Basic Education deputy chief education specialist, said: "The EduRise programme showed the heart and love that mentors and educators have for our learners."
"The most important thing achieved through this programme was teamwork between schools. We have seen circuit 10 coming together as one big family," said Mr Chabalala.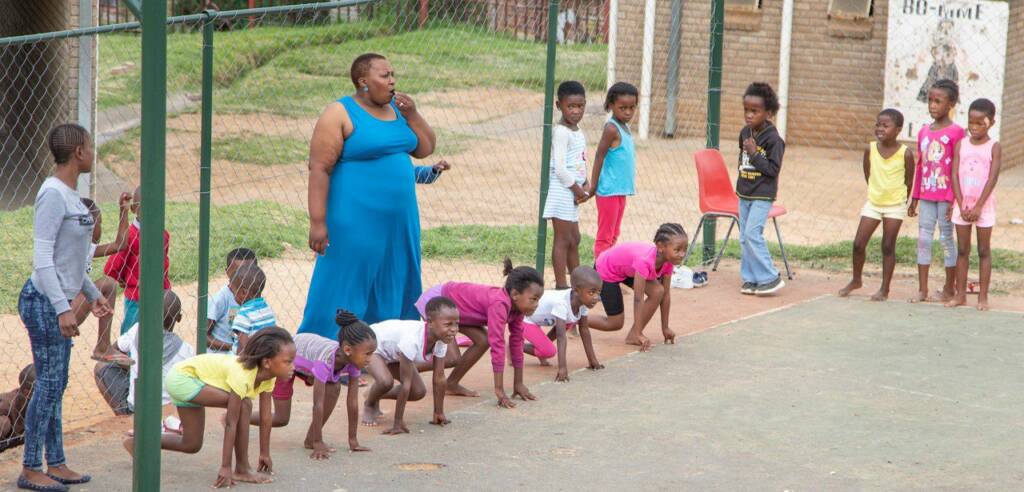 Mr Price Foundation extends a huge 'thank you' to the Free State Department of Basic Education, in particular the Thabo Mofutsanyana district; and to our implementation partners in QwaQwa: JET Education Services, Sportstec, Eco-Schools and Creative Madness. Over the past four years, these partners have brought physical education, maths, science, English, creative arts and environmental awareness to learners.  
Capacitating educators is a core component of EduRise – as educators will make an impact on the future leaders of South Africa.
"The future of our learners depends on the quality of the educators that they have in their lives. We can only fix unemployment by fixing education. That's why education is so important," said Karen. 
In future, Mr Price Foundation will be steering more closely to early childhood development (ECD) and the foundation phase.  
"Very little is spent on ECD in South Africa. Of every R100 spent on education, only R1 goes to ECD," said Pain Mashingaidze, head of EduRise.  
We thank our QwaQwa principals and educators for being the anchors of their schools. We will be tracking their progress on the free e-Learning platform.  "The journey of learning has no end," Pain said.