We believe that every young person should be given an opportunity to reach their full potential.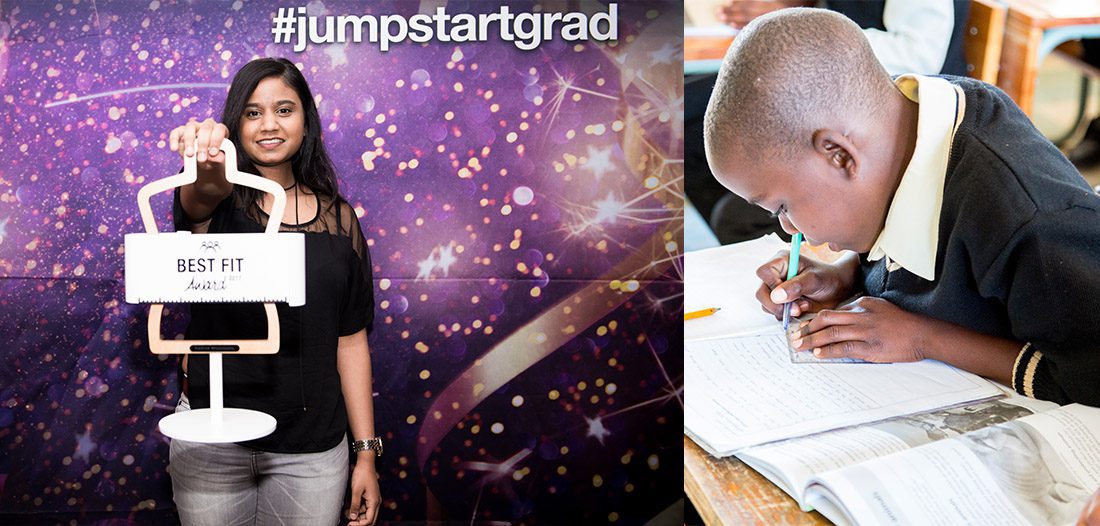 We believe that every young person should be given an opportunity to reach their full potential. However, South Africa's high rates of poverty and youth unemployment often make it very difficult for youth to pursue a meaningful future. According to recent statistics released by Stats SA, the unemployment rate among young people aged 15–34 was 38,2%.
We do realise that although we, as a youth development organisation, cannot single-handedly fix this problem, we can do something to make a difference. Since 2005 we have been empowering South Africa's youth through our education and skills development programmes — MRP Foundation Schools and Jump Start. We've shared many hopeful stories of how we've helped South Africa's youth, which you can read here.
Discussions with industry, employment partners and beneficiaries have taught us many things and shaped our understanding of how we can really make a difference. With Jump Start, our measure of success is now how many youth are employed, not trained. That's why we work closely with employment partners to link up Jump Start graduates with meaningful career opportunities, even if that means we train less youth.
"Our decade of working in skills development has taught us we cannot only focus on training unemployed youth as you end up with a number of skilled unemployed youth who still remain without jobs. If we continue to only focus on training, the revolving door of youth unemployment will continue to be the number one socio-economic problem in South Africa resulting in massive instability in our country, further exacerbating the very problem we are trying to resolve.

This means that with our Jump Start programme, we train for industry demand. Our skills development programmes are also designed to teach youth valuable workplace skills to give them the career start they need. Our responsibility is, and will always remain, to the youth who aim to complete the programme successfully and for us to ensure that they are meaningfully employed." Karen Wells, MRP Foundation Manager.
We will continue to shape our programmes to offer the youth we work with, the best options we can, while searching for more opportunities to empower South Africa's youth. We do realise that although there is a long way to go to turn the tide of youth unemployment, we will play our part boldly. We hope that you will partner with us to build a better and brighter future for our youth.