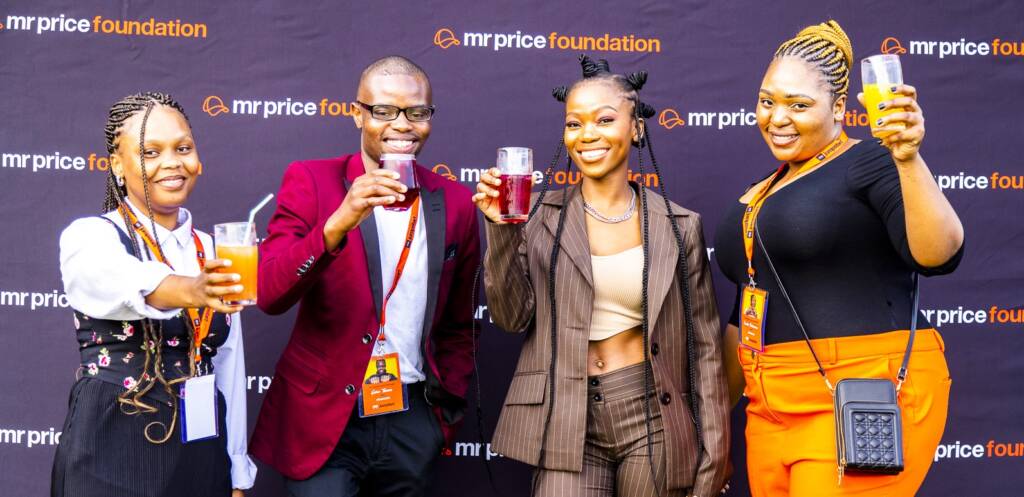 MR PRICE FOUNDATION is delighted to be recognised in the Sunday Times GenNext 2023 as a Top 10 finalist in the 'Coolest Campaign Targeted at Youth 2023' category. 
The Sunday Times GenNext "coolest brands" survey is a barometer of what brands resonate with South Africa's youth. It recognises brands that are 'cool' and aspirational, as voted for by South Africa's youth.  
The coolest brands were announced in Johannesburg on 20 September.  Congratulations to the winner in our category – KFC's Add Hope – and to Mr Price for winning 'Coolest Clothing Store 2023'.   
As an NGO registered in 2005, Mr Price Foundation is invested in Unlocking Tomorrow's Potential in South Africa's youth.  In the 2023 financial year, Mr Price Foundation invested over R9 million in education, impacting 62 000 learners in 97 schools. We also invested over R22 million in youth skills development, benefiting over 4 900 youth and achieving a resounding 88% employment rate. 
Mr Price Foundation has four main programmes:   
EduRise

aims to improve education outcomes at schools in underserved communities, from pre-school to primary school level.

 

 

JumpStart

provides unemployed youth with work readiness skills in the retail value chain and helps connect them to employment opportunities through our employer partners.

 

 

UpLift

creates new jobs by empowering entrepreneurs in sectors like waste upcycling.  

HandPicked

empowers agricultural entrepreneurs and home growers.

 
Please join our journey and follow Mr Price Foundation on social media. Every follower will bring us closer to our goal of 50 000 Facebook followers. Together, we can create a network of hope, inspiration and transformation for South Africa's youth.