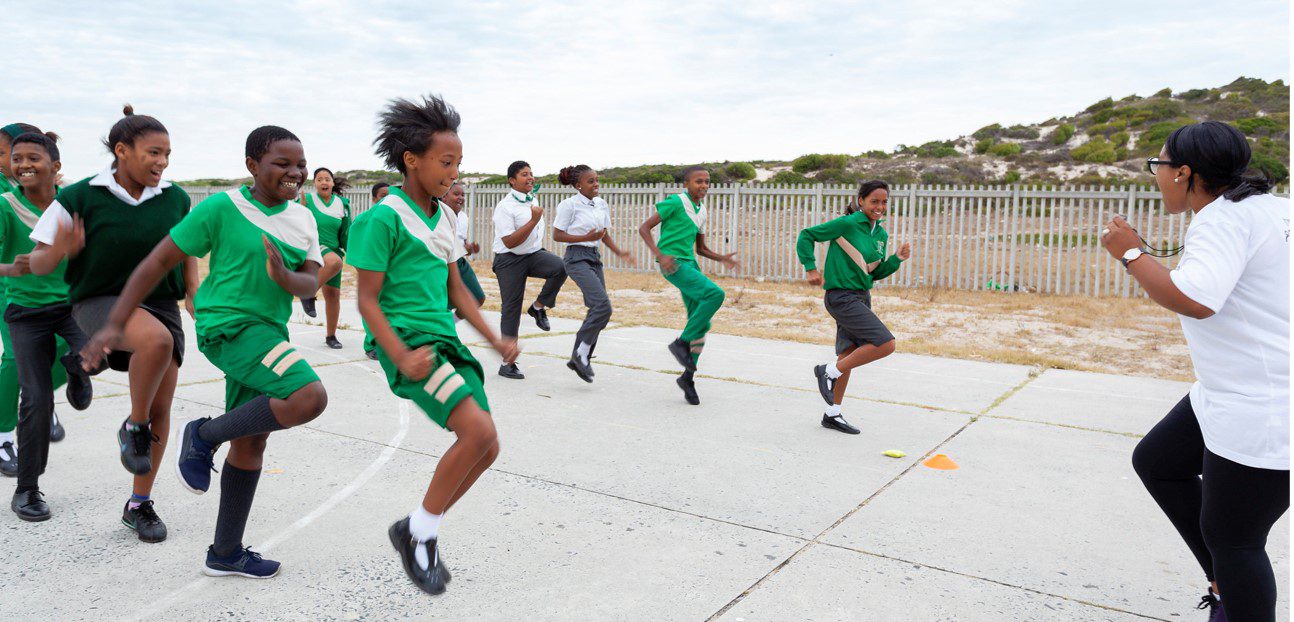 THERE IS NO IGNORING that 2021 was a year of curveballs! We saw it all: from COVID-19 to devastating looting and civil unrest.  Yet we still stand tall, thanks to Mr Price Group, our partners and friends. We've discovered new strengths: like agility, adaptability and resilience. 
We've strengthened existing partnerships – and formed new bonds. We've collaborated on emergency relief efforts to bring comfort and hope. We've impacted and empowered more youth in South Africa. We even celebrated our Olympic heroes! 
Retail Frontline Programme
JumpStart's Retail Frontline Programme had a big year. Demand from stores was so strong that more than 1000 JumpStarters took the course in October alone.  From April to October, 3820 JumpStarters completed skills training and work experience with our employer partners: Mr Price,  Mr Price Home, Mr Price Sport, Sheetstreet and Milady's. 
Professional Retail Programme
In December, we held a sparkling event for our JumpStart Professional Retail Programme graduates. It was our sixth graduation, but it was the first year that the curriculum focused purely on retail operations.  We moved swiftly into this space in response to demand for retail management students – and it was a great success! Click here to watch their grad video.
EduRise
Despite galeforce headwinds, EduRise stayed true to its course. We're confident that all 98 schools in this schools programme will successfully move into Year 4 next year.  That's a big plus! It means that schools will become sustainable in the following components: leadership and management, physical education and e-learning (maths and science). We thank all EduRise educators, schools, supporters and implementing partners for holding firm. The future of our children lies in their capable hands.
HandPicked 
Since the HandPicked agriculture training programme was launched 14 months ago, it has doubled the size of the crops planted. We've learned which crops are "money spinners" – and prioritise them at planting. As a result, HandPicked is enjoying better yields and higher revenues – and growers can improve food security in their households and communities.  
Another HandPicked highlight in 2021 was bringing new stakeholders onboard, like Veldskoen and Chep.
We certainly have achieved many milestones this year. Yet we could not do any of this alone. Thank you one and all for staying positive and staying true to our nation. Together, we'll help South Africa rise.