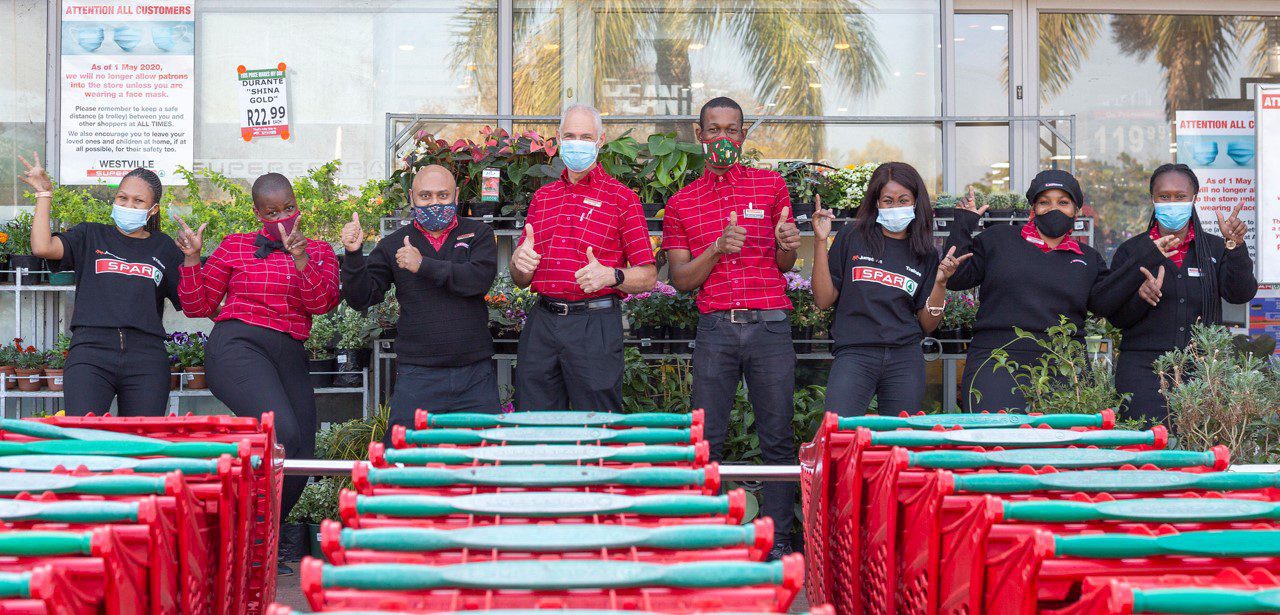 JumpStart takes a lot of guesswork out of sourcing new talent. SUPERSPAR Westville owner Rael Lurie explains the benefits of tapping into the JumpStart talent pipeline.
Rael Lurie has been in the retail game his whole career. The owner of SUPERSPAR Westville, Rael also owns SUPERSPAR Knowles in Pinetown in partnership with Roy Sheodin. These are two of KwaZulu-Natal's most successful SUPERSPAR stores. 
"I've been in retail close on 30 years and Roy for 25 years. Roy started as a packer at Knowles and is now one of the owners. We are retailers through and through. It's what we love to do," says Rael. 
The partners also love to see new talent coming though the business, growing through the business and being successful in the business. This is part of the reason they joined the JumpStart programme as an employer partner. 
It's a decision they are extremely satisfied with. 
Give JumpStart a shout 
"JumpStart for us has been a game changer. When we are looking for staff members … we give JumpStart a shout and they send around a few candidates who we interview." 
Candidates are pre-vetted by the JumpStart team, who identify people with a leaning towards retail. "We look for people who are service-oriented and high energy. We want staff who will come into the store and make a difference. They will serve customers and not be shy or introverted. We are getting a lot of those guys through JumpStart." 
Candidates arrive in the store after completing two weeks of JumpStart training: one week of soft people skills and one week of hard retail experience working in stores. 
"JumpStart takes a lot of guesswork out of employing staff. We get a candidate who has had a bit of training and is ready to be put into the position we are looking for. This is a big plus for us. It takes away one of our worries about finding good, reliable, energetic staff who actually want to be in retail." 
We only use JumpStart 
Sourcing talent from JumpStart has been so successful that they have changed their hiring strategy. 
"The more we use JumpStart, the more excited we are about it. For all our entry level staff, we only use JumpStart. We know we get candidates that we can rely on. For us, we are happy. It is definitely part of how we employ our staff going forward." 
Most JumpStarters start working at the front tills – but where they go from there is up to them. 
"What's great about SPAR is that you can go right from the bottom to the top. You can start packing in the front and end up owning your own store. There is lots of opportunity for people who have got the fire in their guts to get ahead and make retail a career. Hopefully one day we can get an owner out of JumpStart."