Durbanite Wendy Vukeka is set to embark on a once in a lifetime opportunity to continue her learning journey in London with leading British fashion designer, Henry Holland.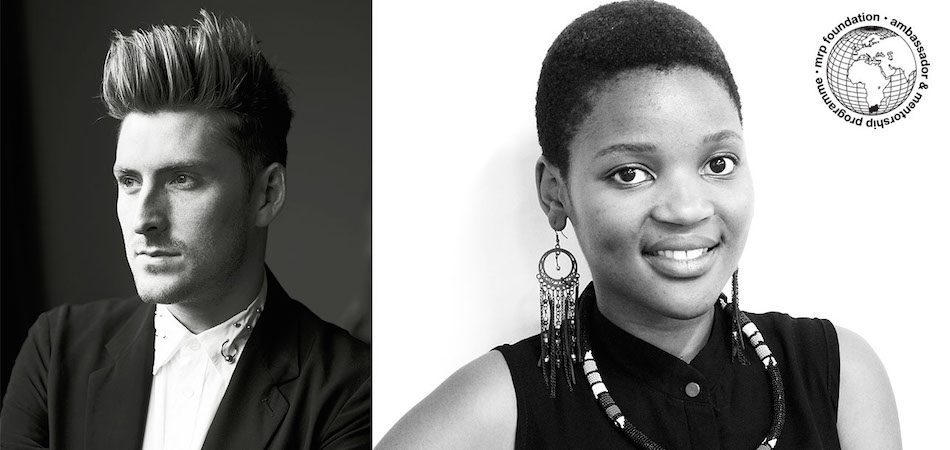 As the top student from the MRP Foundation's JumpStart Manufacturing Pre-Production course of 2014 the twenty-four-year-old was given the opportunity of a trip to London to be mentored for a week by Henry and the House of Holland design team.
Renowned for his eye-catching and playful designs Henry Holland is an icon in the global fashion industry. Over the past three years, Henry Holland has raised over one million rand for the MRP Foundation through his collaborations with MRP. Building on the success of this, MRP and the MRP Foundation were thrilled to welcome Henry as the first international ambassador for the MRP Foundation's Ambassador & Mentorship Programme.
"I feel incredibly honoured to have been asked to be an ambassador for the MRP Foundation. Seeing the work that they do and experiencing first-hand the positive changes the Foundation is bringing has stayed with me since my first visit three years ago and I hope to be able to further initiate change."
Last year Wendy participated in a ten-month intensive practical and theoretical training as part of the JumpStart Manufacturing Pre-Production course. Co-created and funded by the MRP Foundation, strategic suppliers and the Mr Price Limited Group, the course offers unemployed youth a "jumpstart" in life by providing life skills, experiential training and critical skills development in the footwear and clothing manufacturing sectors.
Wendy is currently working at one of MRP's strategic suppliers in a technical position of digital pattern making. She loves her role of finding technical solutions for producing garments and the talented individual is already adding value to her workplace, helping to pioneer the future of fashion in her company.
Wendy is aware that the learning journey never stops and is excited to gain insight from one of fashion greats:
"I have been researching Henry online and have discovered he's just so creative! I have loved reading about where he started, his life journey, his inspiration and his style. I adore his print and colour style, the Mr Quiffy van, and of course, his hairdo!"
To follow Wendy's London fashion experience use #MRPFLondonLearningJourney