Jump Start is on the move and we are proud to announce further partnerships with key suppliers to the Mr Price Group who will soon be opening up training schools for skills development in the flourishing South African footwear and clothing industries.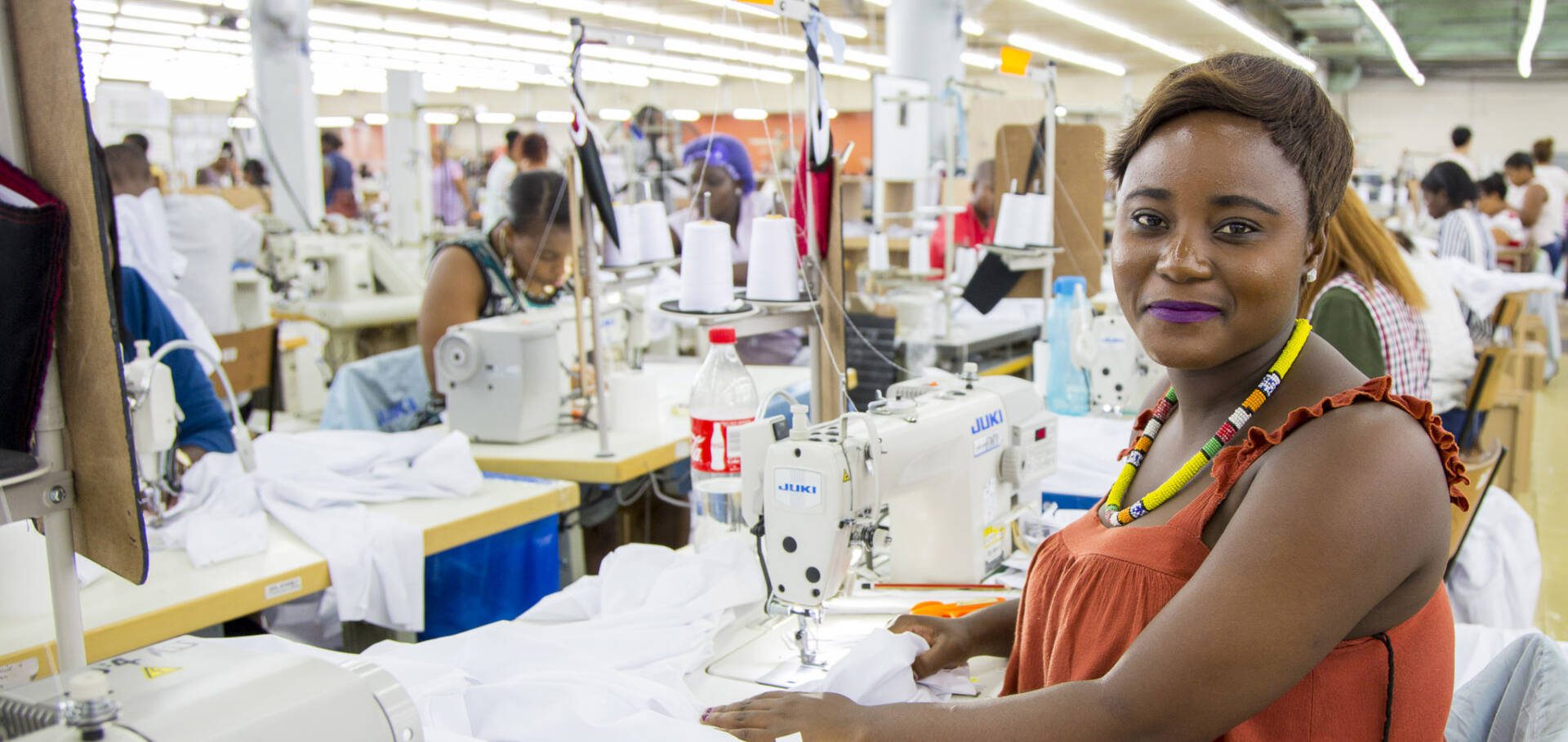 Jump Start continues to ride a wave of success in the local manufacturing sector as the flourishing job readiness programme begins to deliver on its promise to upskill South Africa's youth and provide exciting employment opportunities for them.
Hot on the heels of the launch of the Labora Footwear School of Excellence in Durban in 2013 a further four training centres recently opened across KwaZulu-Natal in partnership with key strategic suppliers for the Mr Price Group with the aim of creating multi-skilled machine operators in the manufacturing sector.
In early February 120 excited students began their intensive training at the four world-class training facilities with high hopes and big dreams of being employed in the dynamic world of footwear and apparel production.
Natasja Ambrosio, the Business Sustainability Manager for the Mr Price Group and Director for the MRP Foundation, explained the impact that the JumpStart programme will have on the delegates and the local industry.
"We are truly excited about the opening of these manufacturing training centres. Our aim is to strengthen our country by developing critical skills needed in the footwear and clothing manufacturing sectors and thereby allowing unemployed youth the opportunity to access job opportunities in these sectors. It's a win-win situation for the youth, our suppliers, our business and our country."
Of the five training schools three specialise in footwear: Labora Shoes in Chatsworth; Eddels in Pietermaritzburg and Smileys in Pinetown and two in clothing, Celrose in Tongaat and Alley Cat / Blanc in Durban.
The Labora Footwear School of Excellence was the inaugural JumpStart manufacturing training centre to open its factory doors in 2013. The first year proved to be a resounding success for the new school with all 15 graduates being employed by Labora Shoes.
Pietermaritzburg based supplier Eddels footwear, who are a leader in the South African footwear industry and have a strong legacy of over 100 years, have embraced the JumpStart Programme whole-heartedly.
The specialised training that Eddels provides blends together valuable theory and highly technical manufacturing skills creating a strong base of employable graduates to feed into the growing manufacturing footwear sector.
Jay Deepnarain, a Training Manager at Eddels has embraced JumpStart with open arms as the programme introduces young and well-equipped graduates into the ageing workforce.
"Many skilled labourers will be exiting this industry in the next five years because most of the workforce is fifty years old and over," explained Deepnarain of the current problem that the footwear supplier faces.  
It is through unique and collaborative programmes like JumpStart that young, vibrant people are upskilled and then become employable which ultimately assists in alleviating South Africa's massive youth unemployment problem.
Learn more about our Jump Start skills development programme here.