How our programmes empowered communities across South Africa last year and into the future
"By choosing to respond to adversities through the lens of opportunity, we can grow and propel change forward." Karen Wells, Head of Mr Price Foundation  
FY2021 was a year unlike any other and the foundation was called to draw on resilience and adaptability as we navigated unimaginable situations, such as the COVID-19 pandemic. But by building programmes on partnership and community engagement, we could align to community needs and create genuine impact. We're excited to share how our education and skills development programmes impacted thousands of youth last year in the FY2021 Integrated Report.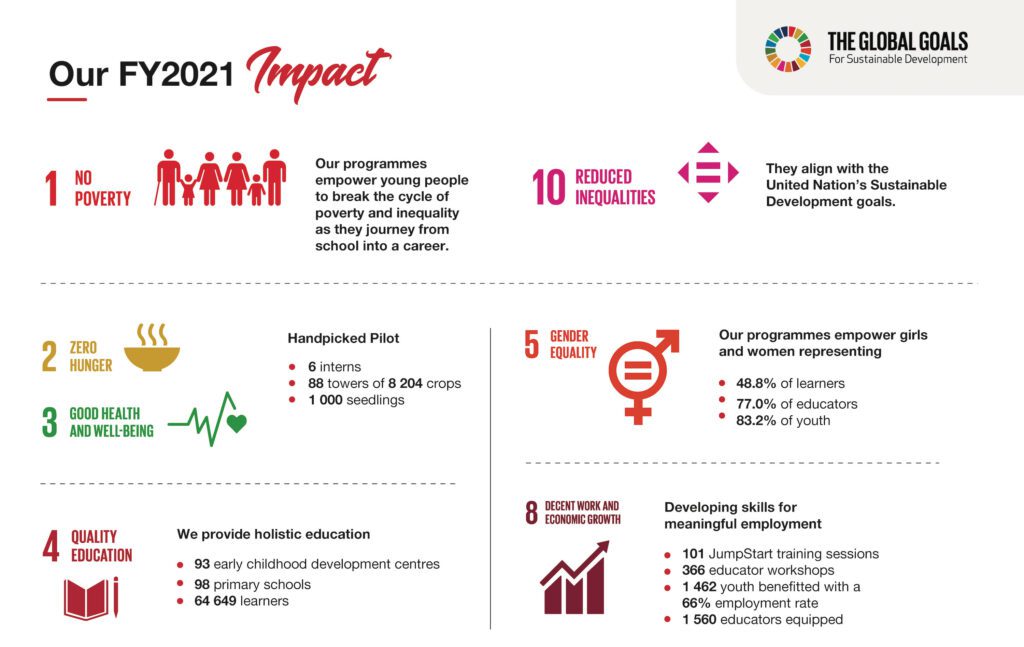 EduRise
Our schools programme helps under-resourced schools deliver quality holistic education through the upskilling and mentoring of school management and educators, which enables children to unlock their full potential.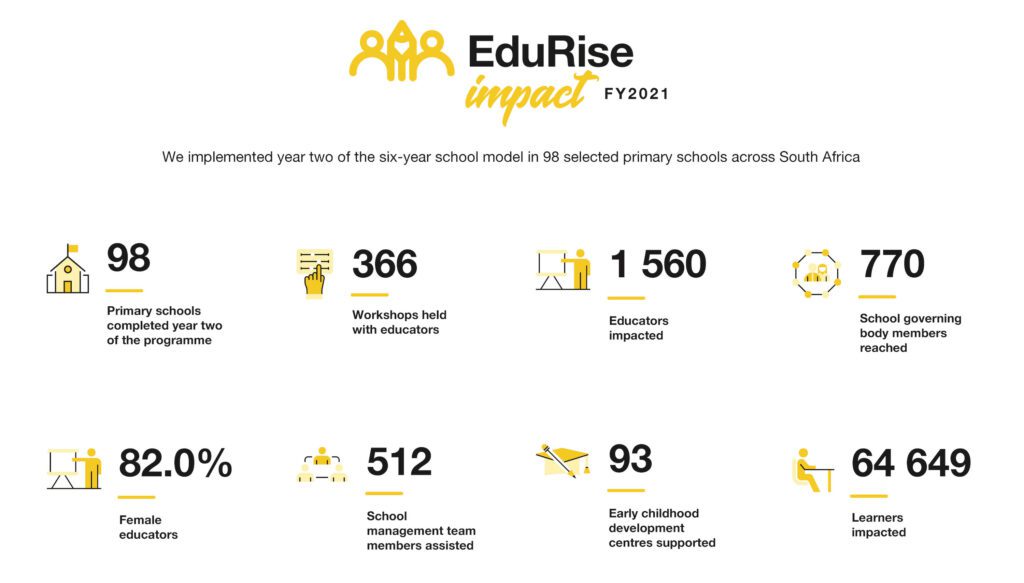 JumpStart   
Our skills development programmes equip youth for meaningful careers in the retail value chain. By blending industry-specific theory, work experience and life skills, the programmes help bridge the gap between school and tertiary education and the working world.  
Alongside our programmes, we also donate a portion of our annual budget to caring organisations across South Africa that meet the needs of their communities. In FY2021, we donated R300 000 in Mr Price Group division vouchers to 58 South African non-profit organisations that support youth such as children's home and sports for development organisations. These organisations instil a sense of hope into youth and play a critical role in their communities.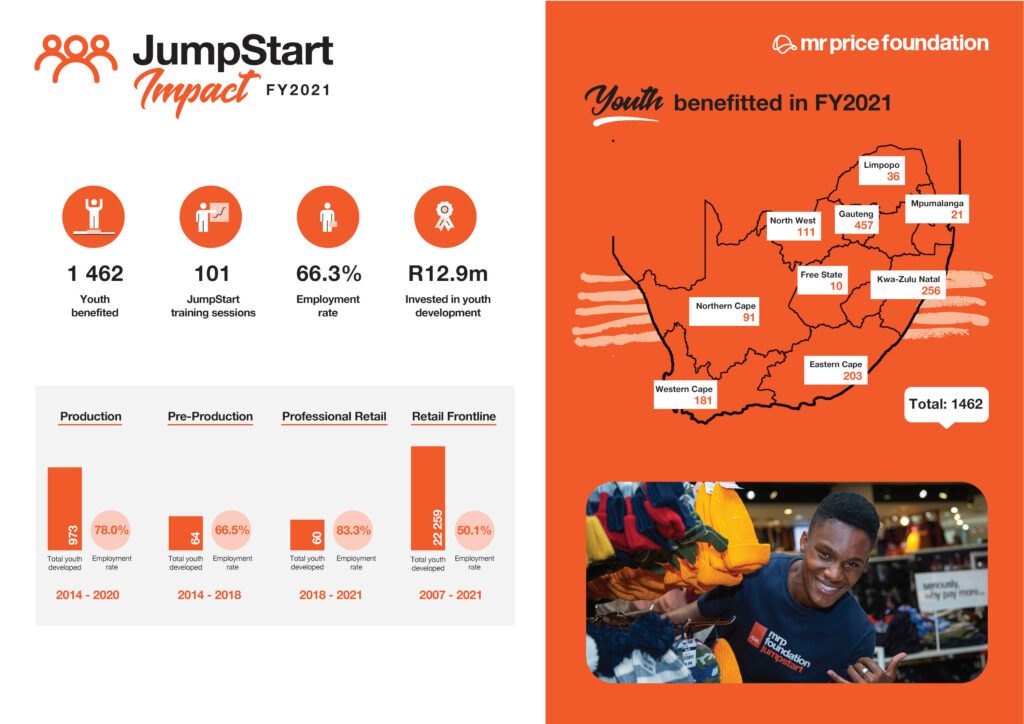 Relief Fund
Last year taught us flexibility, a lesson that served us well into the new year as we pivoted once again, this time to assist communities affected by the aftermath of the civil unrest in parts of South Africa. Many of the communities we work in KwaZulu-Natal and Gauteng were affected by the recent civil unrest, particularly with access to food. To address immediate food insecurity, an Emergency Relief Fund was set up that distributed food parcels to affected communities. Corporates and the public are invited to contribute.  
Thank you to everyone who has contributed to the foundation through funding, once-off donations or liking and sharing our social media posts. It's thanks to you we're able to continue to empower young South Africans.