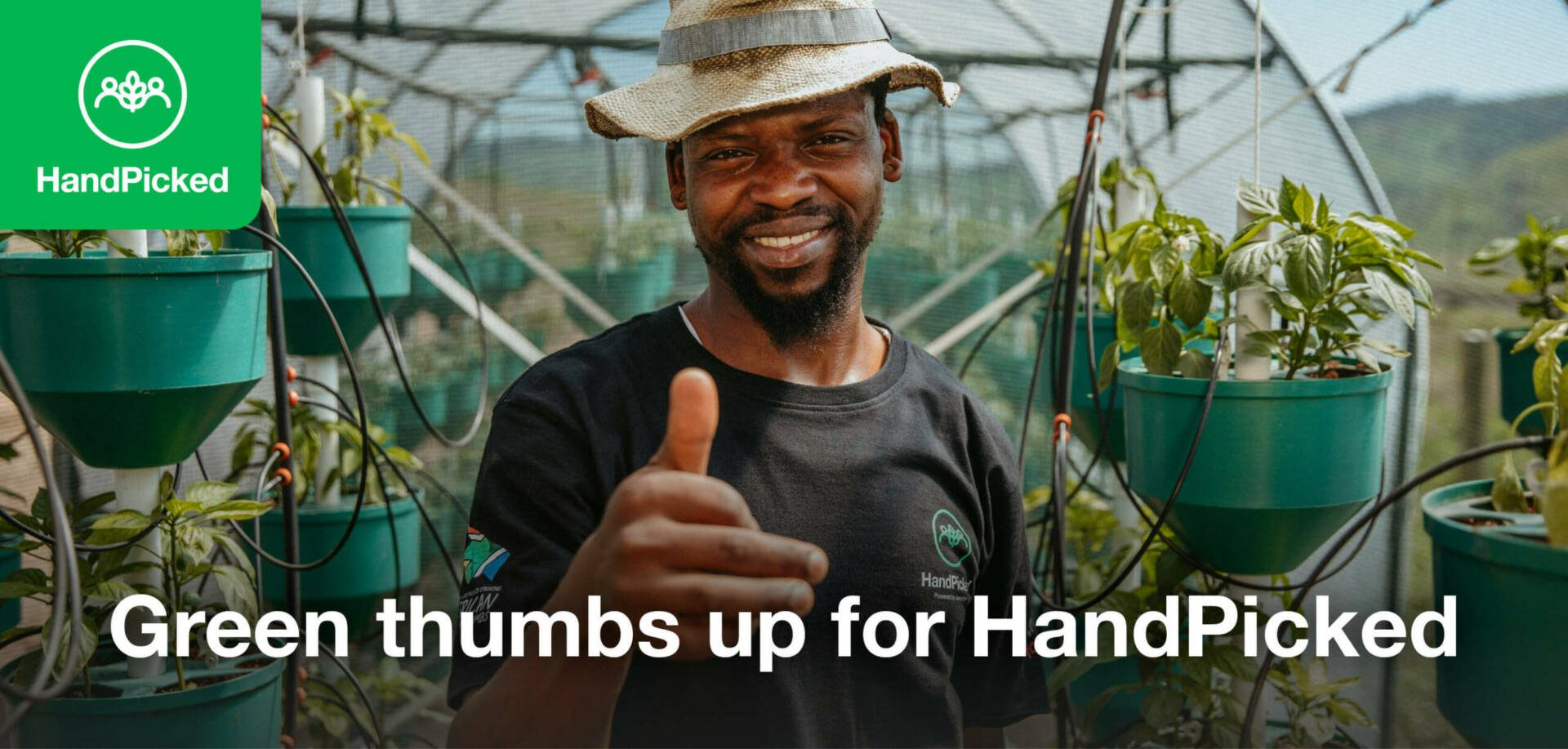 "WE HAVE A GREEN VISION to sustainably empower young agricultural entrepreneurs through HandPicked," says Karen Wells, head of Mr Price Foundation. 
The HandPicked social development programme aims to stimulate local entrepreneurs and local employment in urban and rural areas by developing agricultural and agribusiness skills. The African Grower system is the growing technology, allowing for crops to be grown hydroponically in vertical towers.
"Mr Price Foundation is extremely proud of its HandPicked agripreneurs. They have been emboldened with life skills, growing skills and business skills – and are using their knowledge to stride into the future and seek out potential business opportunities," Karen adds.
Budding HandPicked entrepreneurs are using their green fingers to grow fresh produce and seedlings for their business ventures.  Any surplus is used for the family table or is sold to generate an income This socio-economic project aims to create a shift from consumers to producers. 
Not only does HandPicked teach youth and communities basic business skills, they also learn how to successfully grow their projects incorporating modern vertical growing techniques, using the African Grower system. The African Grower has many advantages over traditional growing methods, including:
Saves electricity and water 

Grows more food on a smaller space

Versatile growing options

Pests and diseases are easier to control in greenhouses

Saves money and time, as plants grow faster in a controlled environment

Eco-friendly (recycled plastic growing pots and coconut coir as the growing medium).
David Churchman, head of finance at Mr Price Foundation, says: "The ultimate aim of the programme is entrepreneurship – creating economic opportunities for youth through agriculture using African Grower technology. A by-product of the initiative is food security as participants can utlise any surplus for their own table."
HandPicked has partnered Fresh Life Produce on this programme, and encourages youth to take charge of their livelihoods by generating projects of interest in their communities. 
During the 12-month skills development programme, participants are equipped with life skills, business skills and modern growing techniques, while maximising scarce resources in urban and rural settings. 
After graduating from HandPicked, growers are equipped to become self-sufficient food producers or agribusiness owners, stimulating local economies and community food production.
HandPicked food hubs have already been established at Mr Price Group's support centre in Durban and in Hammarsdale. 
"By working with youth and communities to create community food gardens, we are rekindling the youth's focus on agriculture and food production," emphasises Karen.
Along with our valued partners in the programme – Mr Price Group, Veldskoen™, CHEP, Fresh Life Produce and African Grower – our vision is to empower youth to become self-sufficient and contribute to their communities and the socio-economic development of our country.
Be a part of making this green vision great and offer your support: https://mrpricefoundation.org/donate-old/