Four MRP Foundation JumpStart Manufacturing students sharpen their footwear skills in China.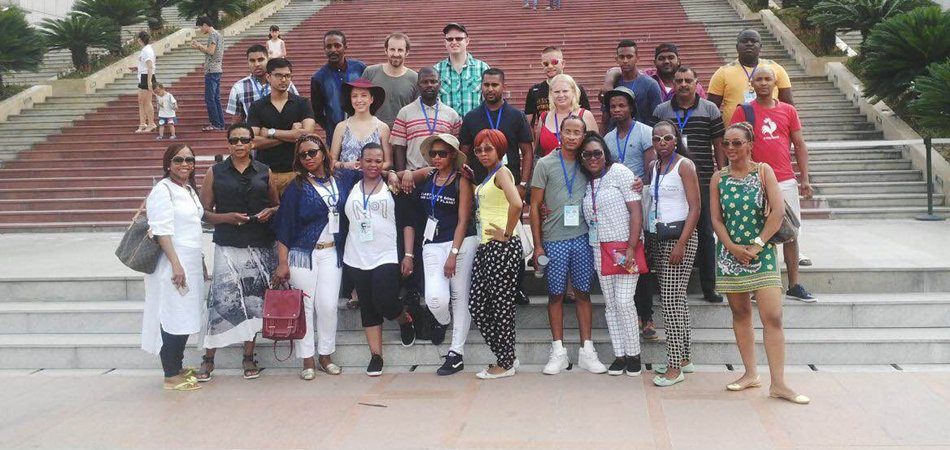 Four MRP Foundation JumpStart Manufacturing students are taking a giant step towards a successful career in footwear courtesy of a high tech shoe manufacturing design programme in China.
A once in a lifetime learning opportunity for KwaZulu-Natal Production students Damien Reddy, Shalin Naidoo and Siyanda Mqengqwa and former Pre-production student Ryan Pillay, the three-month training course in China is tailor-made to expand footwear production skills. Facilitated by the South African Department of Trade & Industry (DTI) the course aims to ultimately inject life into the local manufacturing sector by providing appropriate guidance and training to the students.
The lucky participants are excited to expand the footwear knowledge they learnt during the JumpStart Manufacturing course. Co-created and funded by the MRP Foundation, strategic suppliers and the Mr Price Limited Group, the JumpStart Manufacturing course provides life skills, experiential training and critical skills development in the footwear and clothing manufacturing sectors for South Africa's unemployed youth.
Ryan Pillay is a former JumpStart Manufacturing Pre-production student who completed the ten months of intensive practical and theoretical training at a South African footwear supplier in 2013. The 21-year-old excelled in the programme and landed himself a permanent position in the design room of the footwear firm after his graduation.
On his experience in China, the talented craftsmen said:
"It has been a wonderful learning experience and we have been received with open arms. The knowledge and experience gained from here will stay with me forever. I know I have the responsibility to take advantage of what I have learnt and improve my personal work capacity and help others."
For twenty-two-year-old JumpStart Manufacturing Production student Siyanda, this opportunity to stretch his skills in China is a move in the right direction. Siyanda qualified as a multi-skilled machine operator after completing the five-month manufacturing and job readiness programme at a South African footwear manufacturer earlier this year and is hoping to open up his own business with the skills and knowledge he learns in China.
With only a few weeks left of their incredible learning journey in China, all four participants are getting ready to utilise their newly acquired expertise in their local workplace.