Retail is one career but many opportunities. Mr Price Sport associate Brian Mahlangu can testify to this. He switched from FMCG into clothing; and found his calling in logistics.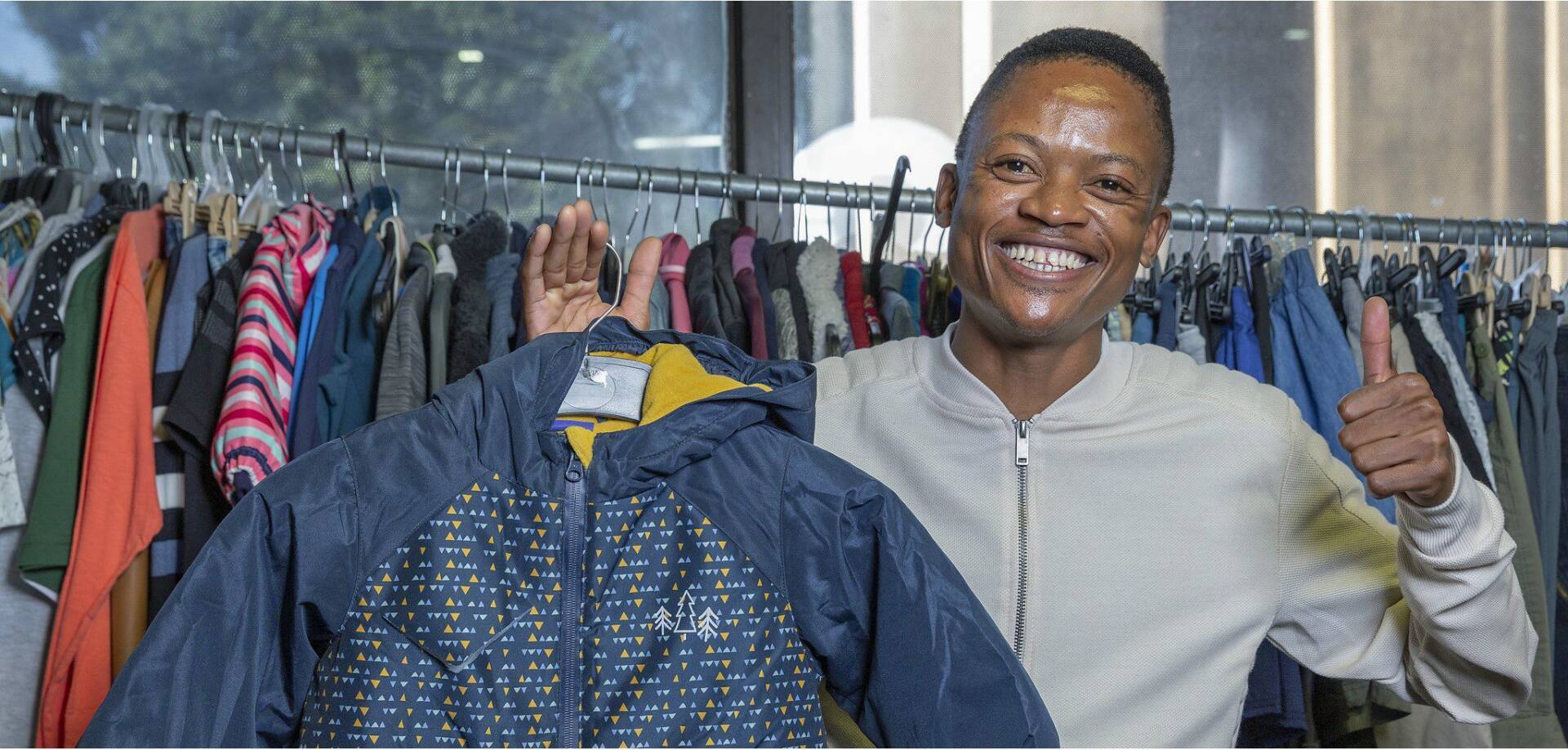 Brian Mahlangu knows his fair share about the retail world. With a National Diploma in Retail Business Management, he was all set to build a career in the fast-moving consumer goods (FMCG) sector.
"I was a trainee manager at a supermarket chain when I joined JumpStart's Professional Retail Programme (PRP) in 2020. I already had four years' experience and internships. Even so, I had never been exposed to the textile and clothing industry before," recalls Brian.
The PRP opened a world of opportunity – and put Brian's career on a new track.
"I've never experienced a programme like this. It channels students through the planning and buying side of retail. We were exposed to fabrics and fibres, and learned the operational side of retailing. The course is facilitated by mentors who are patient, experienced and knowledgeable. We were also introduced to industry experts. It was fascinating to learn from them."
When a logistics manager addressed the students, Brian realised his calling lay in the supply chain. He decided to pursue it from that day on. He's now laying the groundwork as a value chain trainee at Mr Price Sport.
"When I came here, I experienced a different culture altogether. Everything is relaxed! I've honestly been on an amazing journey since joining Mr Price Group. I would recommend it to anyone." 
Brian's long-term plan is to spend 10 to 15 years gaining experience, before opening his own logistics and transportation business.
"I'm fascinated by how companies prioritise product delivery on time to serve their customers," he explains.
Brian grew up in a township in Pretoria and encourages South African youth to actively seek opportunities to broaden their horizons.
"Don't be shy to put yourself out there and really research your options. I heard about the PRP on Facebook, and I followed it until I got the interview. And then voilà! Here I am! The PRP was a wonderful experience that I will cherish forever."
PRP 2022 is open!

Applications for the Professional Retail Programme 2022 are open from 11 November to 13 December 2021.  The programme is held in Durban from 1 March to 30 November 2022.

Applicants must be: 

South African, aged 18-33, with no criminal record. 
A tertiary graduate or final year student holding a diploma or degree relating to retail, finance, fashion design or retail management. This includes:  B.Com or B.Sc degrees, Operations Management, Management, Business Management, Business Science, Stats and Mathematics majors, Entrepreneurship majors, Retail Management and Graphic Design.