There's hope for one of SA's biggest challenges, youth unemployment, and it comes in the form of JumpStart.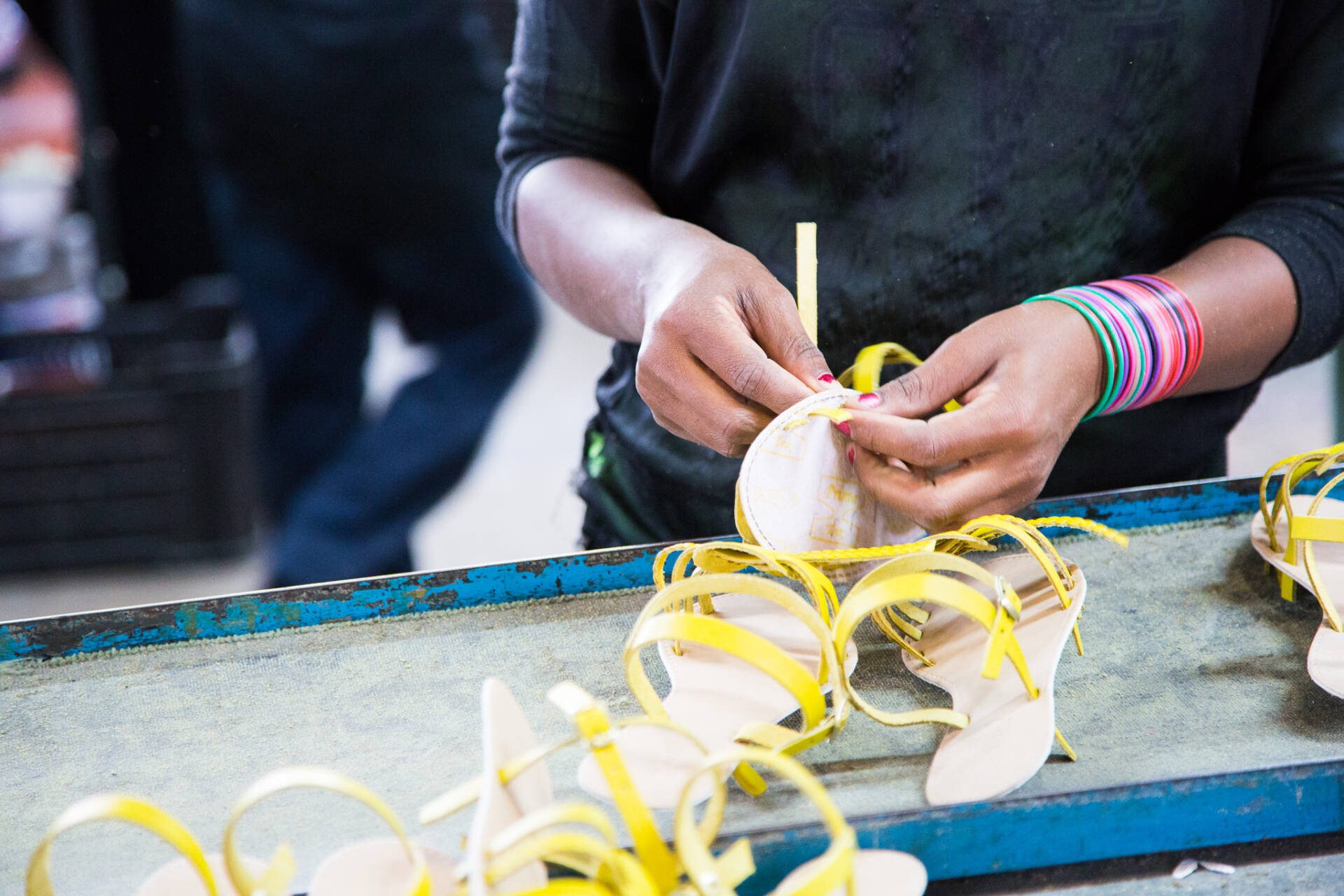 Tackling one of South Africa's most pressing problems, youth unemployment, the MRP Foundation's JumpStart programme aims to activate careers for unemployed matriculants by helping them gain their first foothold in the job market and allowing them to have a positive effect on the South African economy. With notable successes in both the retail and manufacturing sectors, JumpStart is providing a springboard into employment, a career and a secure future.
Launched in 2007 in the retail space in Durban, Cape Town and Johannesburg the JumpStart skills development programme seeks to bridge the gap between underprepared school leavers and their first-time entry into employment. Delegates participate in a life skills course and a week of experiential training at a MRP store to help them prepare for workplace realities.
The retail side of JumpStart has been highly successful in creating a motivated, capable and prepared workforce. The programme has extended across South Africa to four provinces, the Western Cape, Eastern Cape, Gauteng and KwaZulu-Natal with graduates being placed in MRP Group Stores as well as the SPAR Group and Hub to expand placement opportunities. Through the job-readiness programme 11,400 youth have completed the life skills component, 6,277 delegates have accomplished work experience with 2,597 graduates being snapped up in the job market.
In 2014 JumpStart expanded its reach into the manufacturing space with a footwear skills development programme. At its core, JumpStart Manufacturing aims to establish a manufacturing skills development programme that supports the professional development and expansion of a set of strategically aligned clothing and footwear suppliers to MRP.
The unique and collaborative programme places unemployed school leavers into either two courses, Pre-Production or Production, and provides advanced skills training in preparation for their employment at key suppliers to MRP. It also provides development training to young employees and their respective managers at the firms in order to raise operational and technical standards within the suppliers.
The programme has been embraced by the original five KwaZulu-Natal factories it was introduced in, with four additional factories from Western Cape, Gauteng and the Free State all joining soon after. As it now stands 176 students graduated from the Production course with 162 employed and 20 students graduated from the Pre-production course with 13 landing jobs.
Over the years the JumpStart programme has produced numerous stars, transforming disheartened youth into polished and highly capable individuals that are moving up into managerial positions. Retailers, suppliers and graduates all realise the immense value the programme brings to the workplace and the relevant industry. The job readiness programme has also gained much traction in government circles, securing a Jobs Fund grant in 2012 to place 3600 youth into jobs over a three year period.
The job skills programme continues to improve and adapt as retail requirements change, persevering with its aim of being able to reach more delegates that are the right fit for retail and manufacturing. As the programme is replicated and expanded nationally the MRP Foundation continues to jumpstart careers and confront the youth unemployment problem head-on.