JumpStart alumni Damien Chetty is making his mark at his workplace, thanks to his pioneering spirit and professional skills set.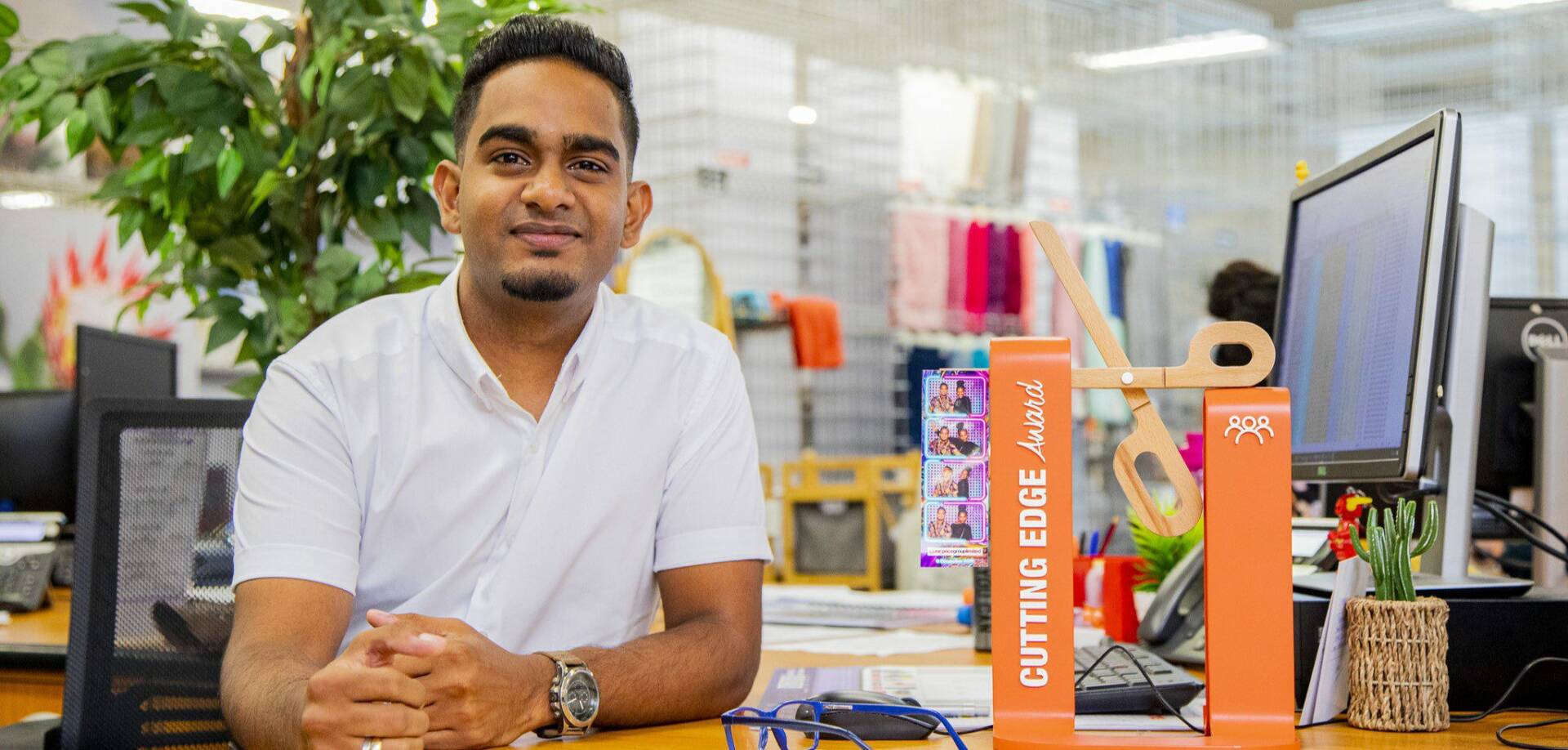 Landing your first job isn't easy. The competition is stiff! You need a competitive edge to help you stand out from the crowd.
JumpStart Professional Retail Programme (PRP) alumni Damien Chetty found his edge to be a pioneering spirit combined with a highly relevant skills set. 
With a B.Com in Supply Chain and Finance, Damien pounced on the opportunity to hone his professional skills under the PRP. He graduated top of the 2019 class, winning the 'Cutting Edge' award for his positive attitude and outstanding achievements.
"I strive to make an improvement around people. I love to create change and build positive energy around people," he says.
Damien was immediately hired by Mr Price Foundation employer partner Sheet Street as a merchandise allocator. He progressed to supply chain coordinator after seven months, and went on to win Sheet Street Rookie of the Year 2021. 
"I strive for new innovation and new product lines. Everything needs to be new but at the same time, to maintain the balance and culture of the old. That really prevails through all Mr Price Group divisions. That's something I want to carry with me and be a pioneer of. I want people to look back knowing I was part of something great." 
Damien is doing everything he can to unlock career opportunities. However, he cautions that opportunities often do not materialise the way you expect. 
"You sometimes have to carve your own way to the opportunity you dream of. You might not always want to do a specific role, but do it – because it might lead to the role that you ultimately want to do."
Apply here 
How to impress at work

Starting a new job? Unsure about how to show your bosses you're serious about progressing your career? Here are some top tips: 

Grab opportunities to learn new professional skills, like JumpStart's Professional Retail Programme.

Cultivate a responsible and proactive work ethic. 

Maintain a positive attitude: a confident, can-do approach.

Help create a productive workplace where people are not afraid to brainstorm and try new ideas.

Arrive for work early or on time (and don't slack off until the day is done).

Show your initiative in meetings.

Prioritise your workload and keep up to date.

Maintaining a positive attitude won't always be easy – but resist the urge to slide into negativity. Rather put your best foot forward and help create something great!