Thankslord is a passionate individual who was plucked from unemployment, upskilled through the JumpStart programme and landed a job at MRP SPORT.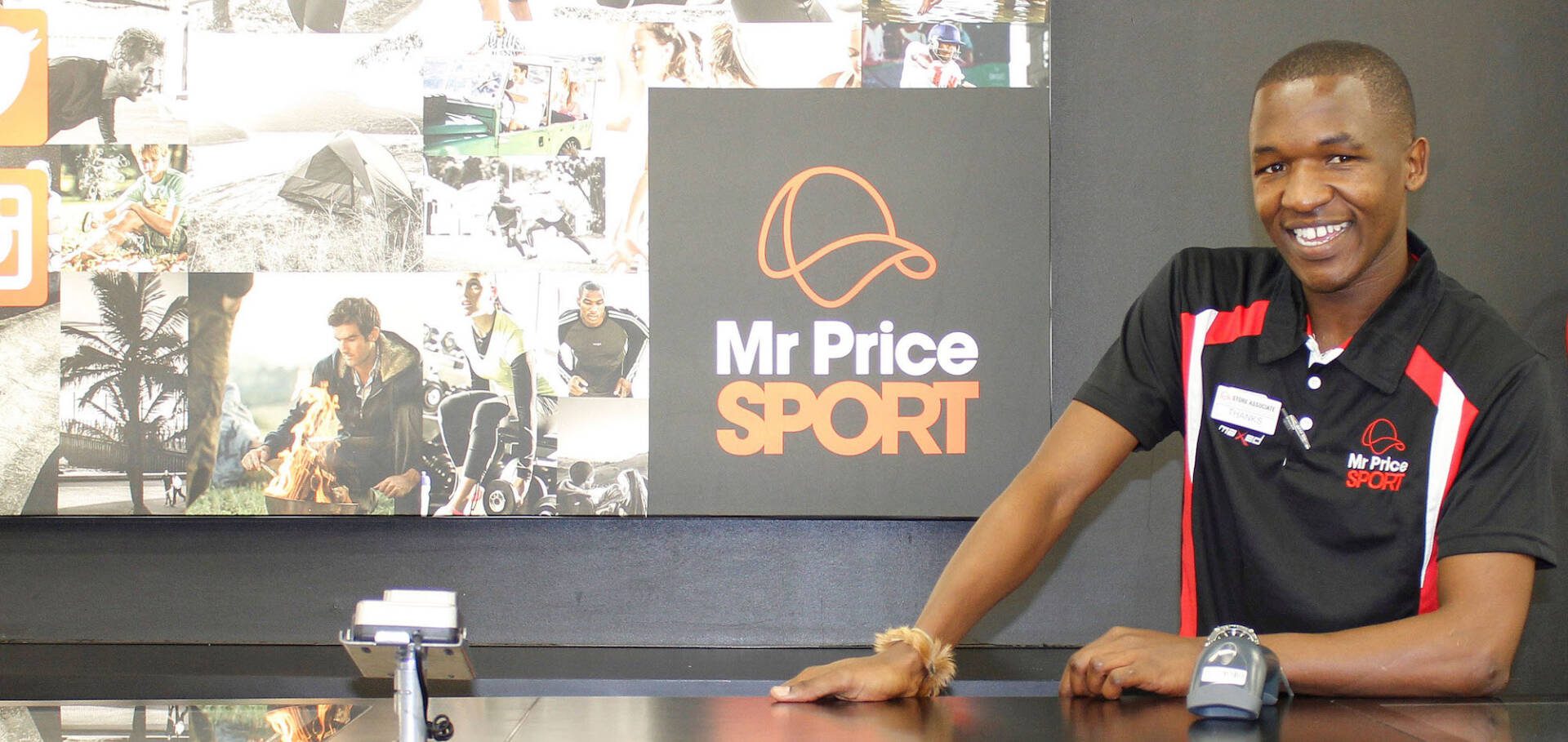 In response to the national challenge of youth unemployment in South Africa, the MRP Foundation's JumpStart programme was created. Candidates are handpicked for life skills training and complete a week of retail work experience in a MRP store. Thankslord Siyabonga Dlamini is one of the 7000 plus young unemployed matriculants who have completed this training, continuing his personal career journey to secure a job at MRP SPORT.

Thankslord Siyabonga Dlamini
Store Associate, in succession to be a store supervisor, at MRP SPORT, Argyle.
Age: 25
Area: Born in Ixopo, moved to Durban in 2013
Background:
Thankslord worked as a cashier at Jet after matriculating before moving into the world of academia and studying Mechanical Engineering. He unfortunately had to drop out because he had a child and has had a tough time finding employment to support his family.
Involvement with JumpStart: 
Thankslord was introduced to the skills development programme through a friend who mentioned that JumpStart were looking for candidates. Thankslord was an exceptionally bright mind who benefitted from the social and life skills that the NPO taught him. He loved the life skills element of the programme explaining:
"I learnt how to manage my life and not to follow what everyone else is doing but to stay true to myself."
Opinion on JumpStart:
Thankslord continues to grow both personally and professionally and loves being able to work for MRP SPORT and look after his family. He's an exceptionally talented individual who has been embraced by  MRP SPORT and sees the store as an extension of his family.
"I want the best for my store and in a few years time, I want to be a store manager. I also have big dreams of completing my mechanical engineering and one day becoming a doctor."
His advice for the youth is to, "never give up, work hard and stay positive, because one day you'll surprise yourself and get that something you want."