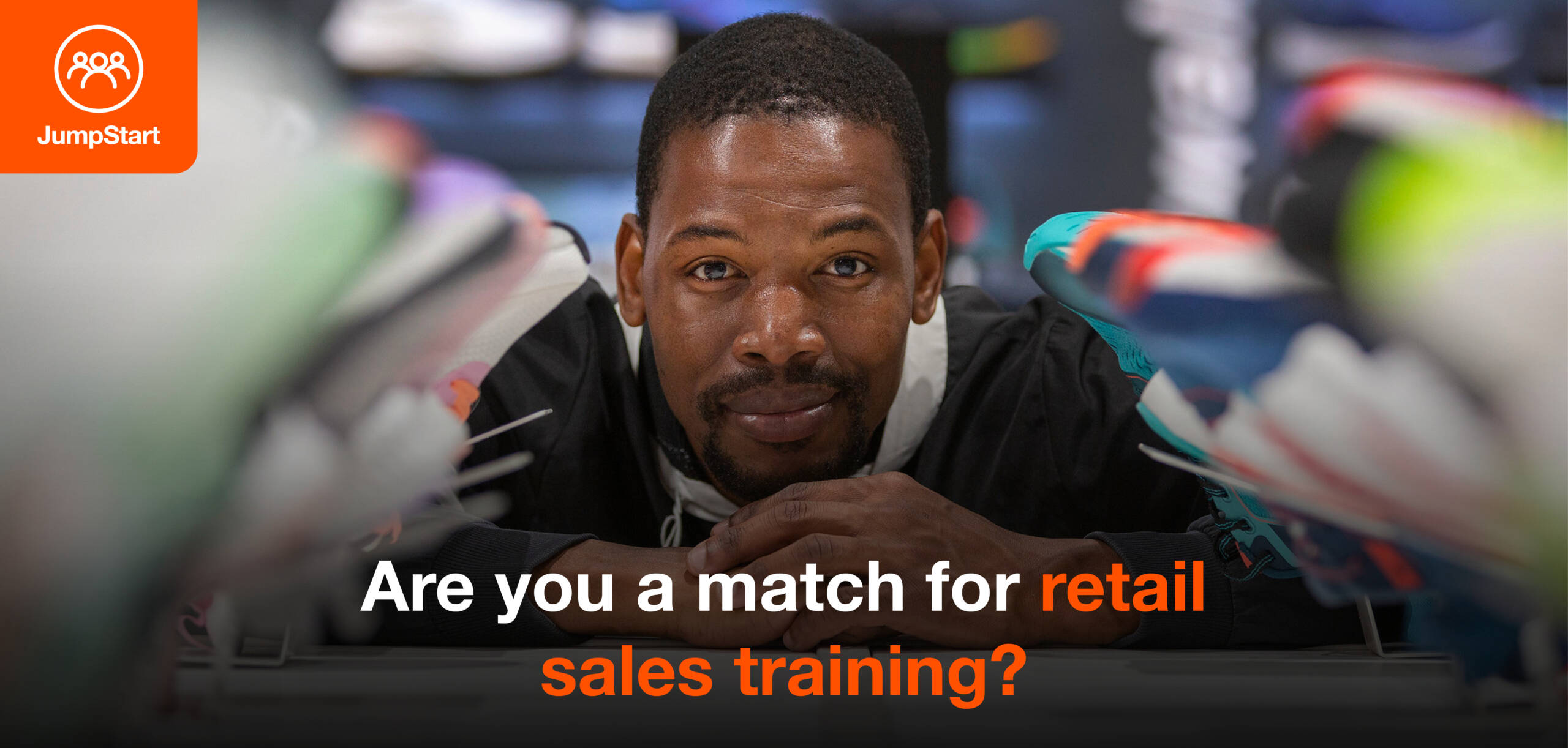 Are you a go-getter? Are you friendly and well-spoken with a passion for retail and customer service? If you answered yes, the JumpStart Retail Sales Programme (RSP) could be a match for you. 
The RSP is currently seeking candidates for customer-facing training. Prospective candidates must be:   
       

Approachable, friendly and engaging 

       

Persuasive and confident 

       

Proactive   

       

Well-spoken  

       

Competitive 
The RSP is a high-energy training programme. It includes:  
       

Life skills 

       

Sales theory training, including customer service and role play 

       

Six days of in-store work experience 
Applicants must be SA citizens with a matric, aged 18 to 33. Candidates will be selected via a survey and telephonic screening, whereafter successful applicants will be invited to classroom learning. Training will be held between March and October 2023 in Durban, Cape Town, Johannesburg and Pretoria.  
Take the survey. See if you're a match.