Thank you to Mr Price Group Associates who spent time on Mandela Day assisting our Schools Programme.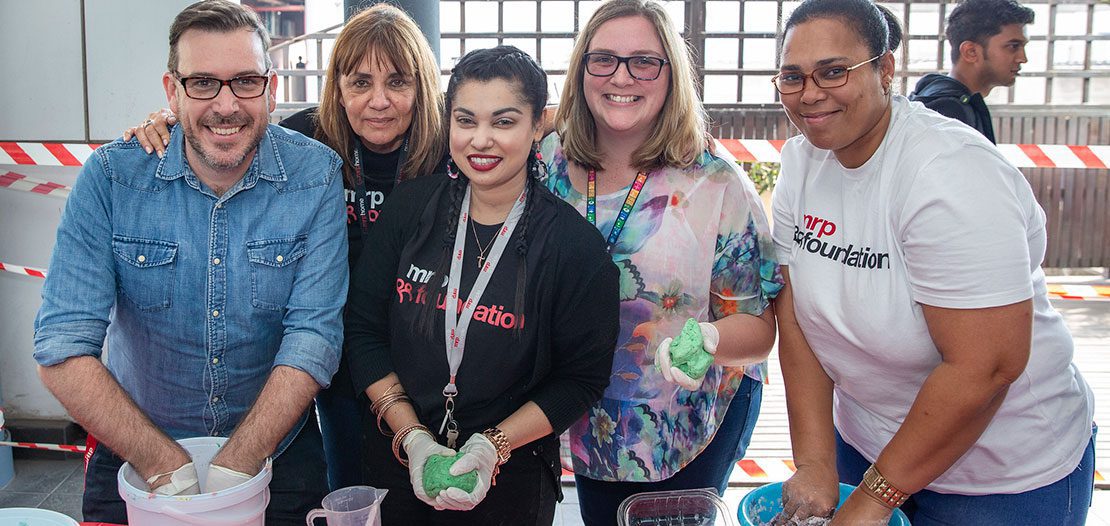 This Mandela Day, on July 18, Mr Price Group Associates spent 67 minutes creatively learning about MRP Foundation's Schools programme through making playdough, recording stories and collecting and sorting stationery for its beneficiaries. Mandela Day is an International Day, on July 18, to advance the ideals and values of Nelson Mandela and to inspire citizens to take action against poverty. "It is in your hands to make our world a better one for all," Nelson Mandela.
MRP Foundation's Schools programme holistically develops schools through initiatives with school principals and leaders, educators, learners and parents. From year two of the six-year programme, learners are introduced to the wonderful world of the creative arts. For Mandela Day, Mr Price Group Associates helped create art resources for Grade R – Grade Three learners from the 20 QwaQwa Primary Schools that are part of the Schools Programme. This included:
178 pots of playdough made
Playdough was made in the primary colours, which is used for art lessons.
29 recorded stories (to date)
Short stories or songs were recorded into a camera, which are used as teaching aids for Grade R educators.
3 crates of stationery collected
Stationery was collected and sorted for learners to use during art lessons.